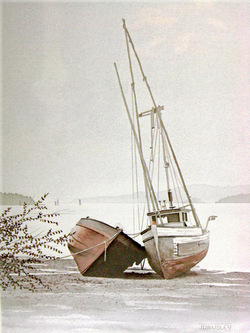 BIOGRAPHY

Born in Vancouver, I was admitted into the Art Center, College of Design in Pasadena, California. I graduated with honours in 1979 studying watercolour under Paul Souza, returning to Vancouver to establish a freelance practice in watercolour, photography, and teaching. I was admitted into the Federation of Canadian Artists in 1980 and won the Shell Canada award at my first exhibition.


This image is a limited edition watercolour print titled 'Old Friends'.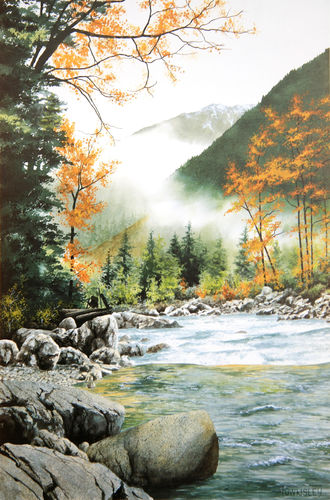 WATERCOLOUR PAINTING

In my painting, I look to exemplify the beauty and tranquility of nature's landscapes. I love to chose and depict my subjects in a serene and realistic manner that is soothing to both the eye and soul. In addition to original works I have reproduced a number of my paintings images in either limited or open editions, art cards, and Christmas cards. My website presents and identifies these images as to the type of reproduction. I am also open to doing commissioned works upon request. Please e-mail me for further information or to make an appointment to view my works.


Image is a limited edition watercolour print titled 'Alpine Tapestry'.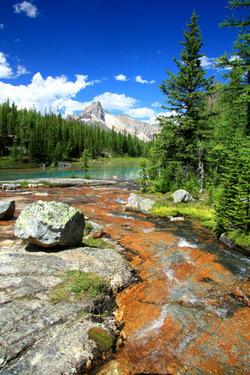 PHOTOGRAPHY

Nature has always fascinated me from childhood and constatnly lures me into her web. I have a wide variety of images ranging from landscapes to wildlife & flora. with the advent of digital photography and improved technology I have developed a particular interest in birdlife. My love for the outdoors and travel fuels my passion for photography. Photos may be produced in any size you wish, framed or unframed. I have hundreds of images to view on my website.


This image is a photograph taken in Yoho National Park.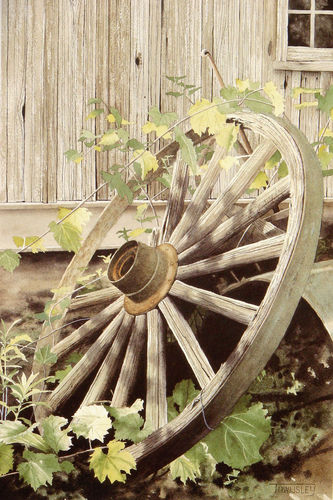 TEACHINGS & WORKSHOPS

My passion for others to enjoy and succeed with this medium has inspired me to teach for the past 20 years. I offer continuing watercolour classes and one-day workshops at several communities in greater Vancouver. I also offer a six session photography course as well as single evening seminars on a variety of photographic topics. Please contact me for subject, times, and locations if interested, or know of someone who might be. I have also produced two instructional videos to assist those in their painting pursuits. Again, please contact me to learn of their content.


This image is a watercolour art card titled 'Entangled'.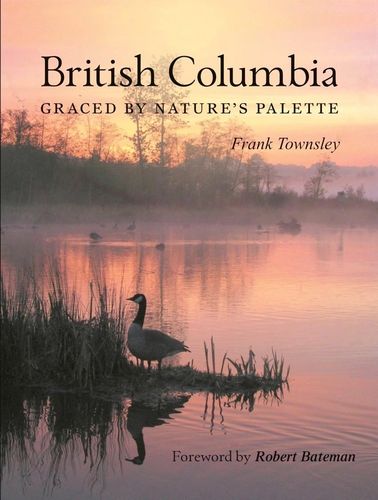 "B.C. ~ GRACED BY NATURE'S PALETTE"

In 2016 I released a book titled: "British Columbia ~ Graced by Nature's Palette", depicting the scenery, flora and fauna of all six regions of the province in over 300 photographs. I also included 16 of my watercolour images, and as a result I received a flattering endorsement from wildlife painter Robert Bateman, whom I've known for about 35 years.
The book is available at many bookstores, or you can contact me and I will offer you a signed copy at a reduced price.