Janet Maguire McFadyen has been working with glass since 1978 and has been melting, fusing, slumping and casting glass since 1988. Many of her images are from the surrounding beauty of her home in the Comox Valley .... Janet has dishes, bowls, tiles and small sculptures available for viewing ... this image is from the series Dragonflies .. it's a 14" shallow dish with a light brown base glass capped with iridescent glass and a cast glass dragon...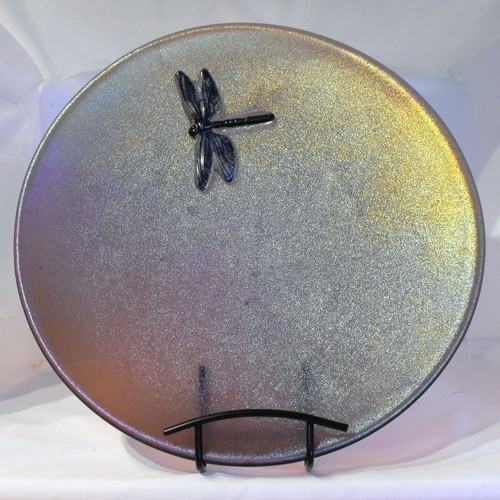 CAST BOXES all the cast boxes made with recycled glass that is imported from an art glass factory. this box is a beautiful cobalt blue with a cast dragonfly on the lid ...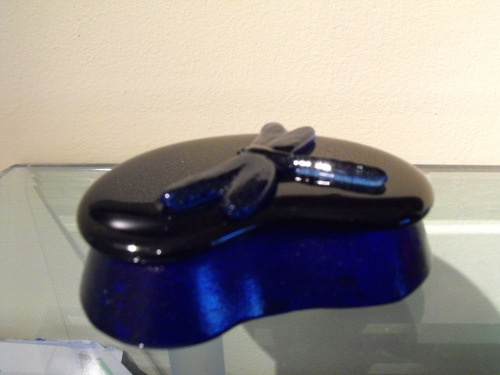 TREE SERIES 10" round lipped dish
detail picture: lovey soft green a shallow bowl with a tree designed on the revese side of the glass with crushed glass and small pebbles made in the studio this lovely piece has a soft iridescent glow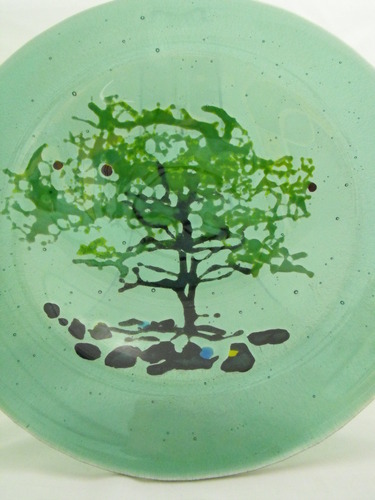 There have many boxes to choose from in this friendly home/studio atmosphere will do custom orders..
a beautiful white box with white starfish fused to the lid...