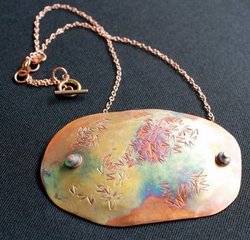 Torch painted copper pendant.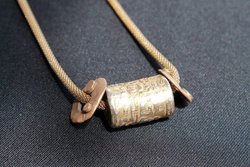 Necklace with silver metal clay bead and bronze clay discs with patina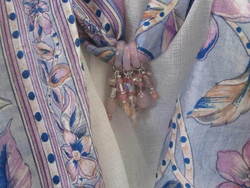 One of my many scarf charms (no two alike) available at Imagine That! artisans co-op Craig St., Duncan, B.C.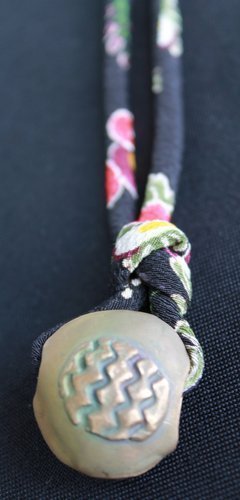 Necklace with bronze clay bead on bamboo crepe fabric rope.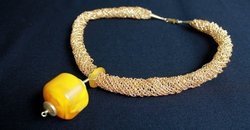 Necklace of knitted 22k gold museum restoration thread and faux amber bead.