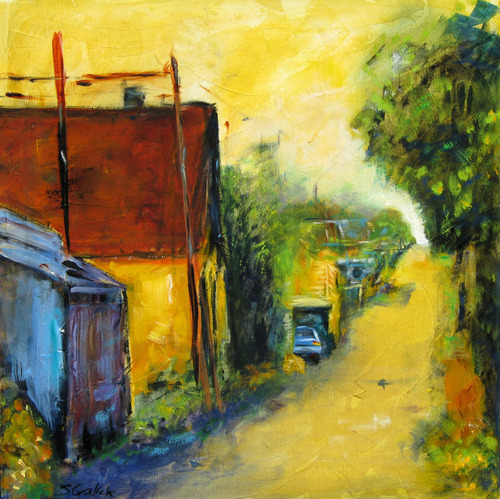 Susan Galick is a contemporary artist who works in both oil and acrylic. Her passion for life is evident in her use of bold, brilliant colours and expressive brush work.

Her subject matter draws inspiration from everyday life, in particular her love of the ocean and her coastal cottage "The Beach Box"

Susan just opened her own studio/gallery in Fort Langley.
#7 - 23230 Billy Brown Road

susan.k.galick@gmail.com
www.susangalick.com
www.beachboxstudio.com
778.879.7273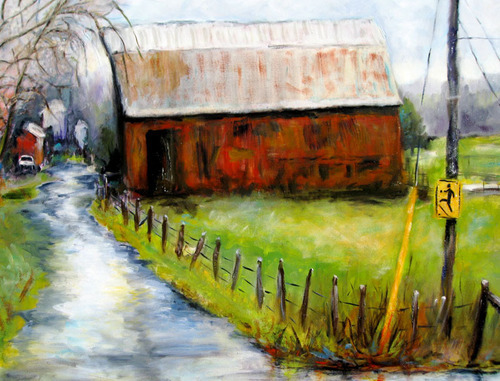 Born in New Westminster Susan is the oldest of 3 children and was always a creative child. She often comments that there are very few arts and handcrafts that she has not tried at some point in her life.

From stained glass to complicated knitwear, needlepoint, designing her own line of clothing, manufacturing and selling her own line of soap and skin care, an artisan of bread making and pastries, wood burning, small wooden crafts and much more.

Always enjoying a challenge Susan started painting later in life after commenting jokingly to her husband that she always wanted to own an easel. Her husband always supportive in all her endeavours bought her first easel. Susan just jumped right as is her spontaneous personality and was hooked from the start experimenting with acrylic paints and bold, abstract paintings.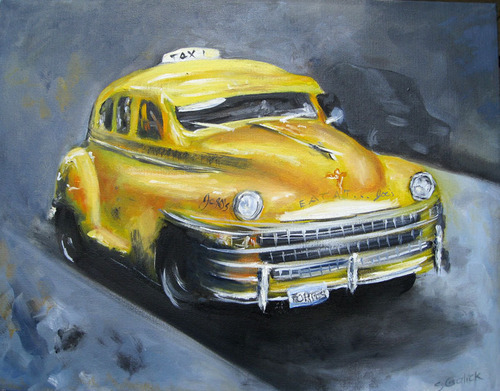 Susan has 5 grandchildren and was widowed at an early age after 39 wonderful years to her beloved husband. Her passion is devoted to family, friends, her much loved "Beach Box (cottage on the ocean in Sooke), her new condo in Fort Langley overlooking the river, her artwork and new life.

Susan's works are directly influenced from spending many years living in the cariboo on beautiful Quesnel Lake, fishing in the salt chuck with her father, touring the Gulf Islands with her parents, living in White Rock, Gavin Lake, Quesnel Lake with her husband and sons and now owning a home on the Fraser River and on the ocean in Juan de Fuca Strait.

She recently joined the Fort Langley Artist Group displaying art in the quaint historic town of Fort Langley. Never letting the difficult challenges in life get her down her bubbly and happy disposition shows through in her use of passionate, bold, loose, free spirited brush strokes and bright happy colours.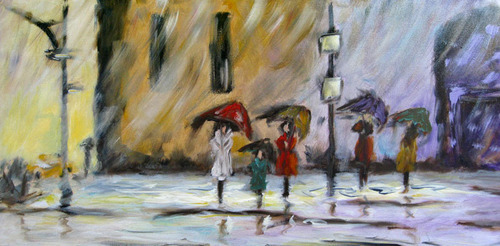 Having had 2 successful businesses in the past creating her own clothing design, soaps and skin care Susan has always been an entrepreneur with a huge passion in creativity.

A graduate of Fashion Design and Merchandising, Susan, mostly self taught, has now been studying art under her mentor Carmel Clare. Some of her favourite artists are Ken Auster, Mike Svob, Group of Seven, Angela Morgan, Laura Harris, Michael O'Toole.