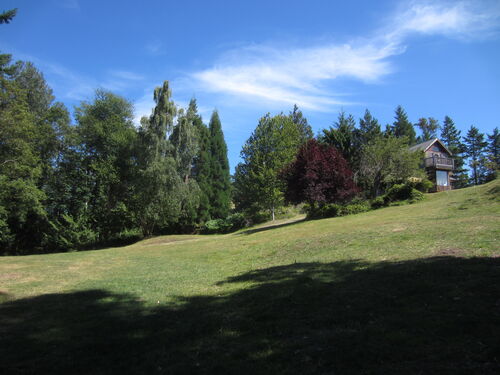 Insight Art Gallery was open from 2005-2014 and run by Tish Saunders, owner and artist. She now works at Insight Art Studio, her personal studio. In the studio, she paints acrylic on canvas landscape paintings, healing mandalas, and abstract paintings. She also hand-paints glass vessels, and creates beautiful, semi-precious jewellery and archival prints of her paintings, plus art cards, and original lino-cut prints.
You can view or purchase a selection of her work on Galiano Island, at the lovely Ixchel Craft Shop, 61 Georgeson Bay Rd.(across from Daystar Market). You can view her paintings on both of her websites: insightartgalllery.ca and tishsaunders.com
If you have questions or would like to purchase items you can contact her by email at: tsaunders@insightartgallery.ca or tsaunders@tishsaunders.com. Phone 250-539-5080 or 250-539-5039.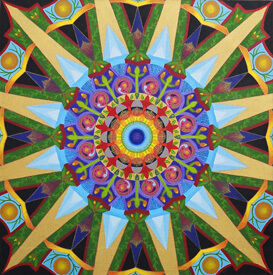 'Courage Mandala'

'Courage Mandala' is one painting in a series of healing mandala paintings created by Tish Saunders. Healing mandalas are created while in a state of meditative calm and this energy is passed on to the viewer.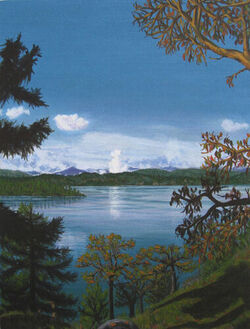 'Looking Across to Vancouver Island from Galiano Island'.
A beautiful view from a home on Galiano, painted for the owner by Tish Saunders