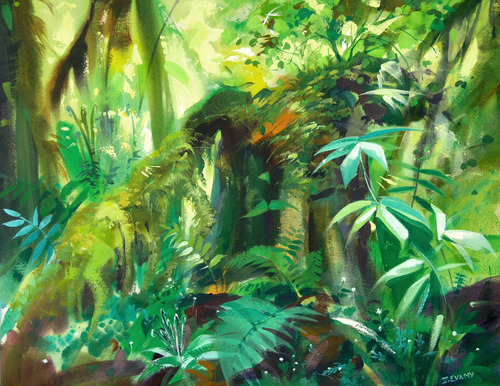 Elaine's Place 30"x34" acrylic on canvas

"The expressive nature of watercolour continues to fascinate me and allows me to explore new ideas and themes. It is a way of thinking and problem solving for me.
I particularly enjoy a fluid, slightly unpredictable way of using paint whether it is watercolour, oil or acrylic.

My paintings are often in response to a sense of impending change or at points of transition - a sense that life may not be the same tomorrow.

Against a backdrop of ancient Coast Mountains and Temperate rainforest, I find endless opportunities to study and document the changing cultural landscape around Squamish and the Sea to Sky area. I explore familiar places that have either changed by development, been abandoned or remain untouched by progress; places that are controversial, protected, endangered or that are simply breathtakingly beautiful."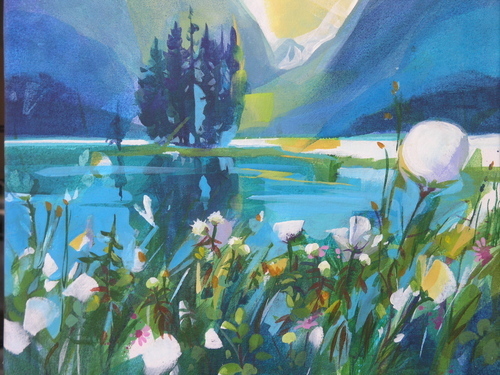 "Spirit Island with wildflowers" acrylic on canvas 16"x20"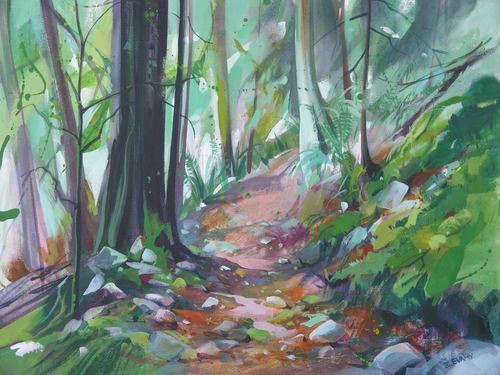 "Autumn Trail" acrylic on canvas 20"x28"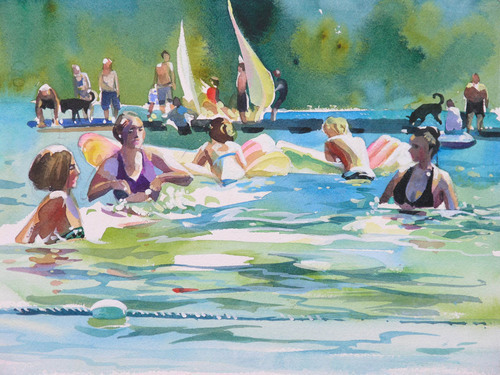 "Making a splash!" watercolour on paper 9"x13"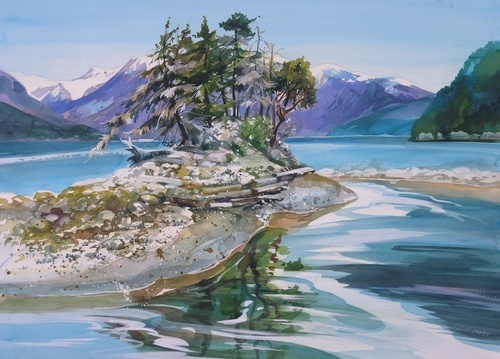 "Oliver's Landing" watercolour 21"x28"