British Columbia Travel Guide

The unofficial BC Travel & Tourism Guide

Northern BC
Telegraph Creek
Book the whole cabin!
We offer a package deal to book the entire Cabin! You get the entire Cabin to yourself; a bathroom ...
Vancouver Coast & Mountains, Sunshine Coast
Delta
BC Rambler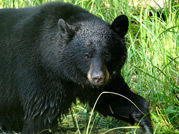 Hit the road for up to seven nights for only $995.00 plus taxes! British Columbia is home to ...
Delta
Grape Escape - Okanagan Wine Tour
For only $799.00 plus taxes for up to 10 nights, our Okanagan Wine Tour special will allow you to ...