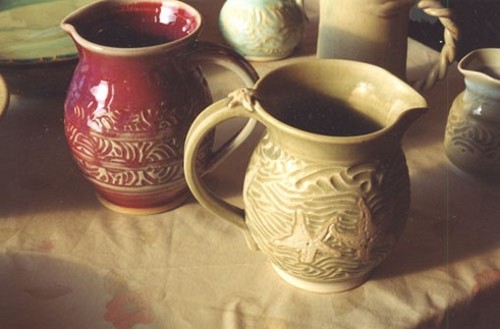 All our stoneware, porcelain and crystal ware is food safe.
Pottery dinner ware can be used in the oven, however it is vulnerable to thermal shock. Do not move from hot to cold temperatures or vise versa.

Contact Yvonne to place a custom order.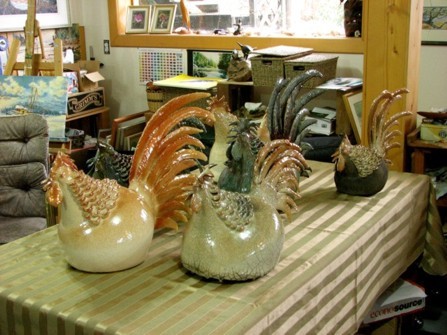 Roosters in the studio.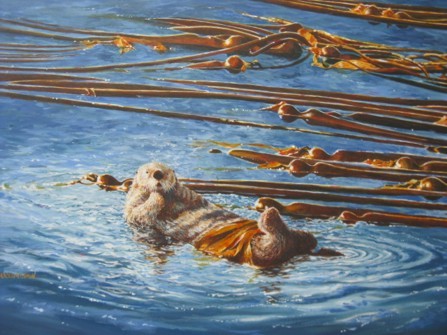 Sea Otter - acrylics.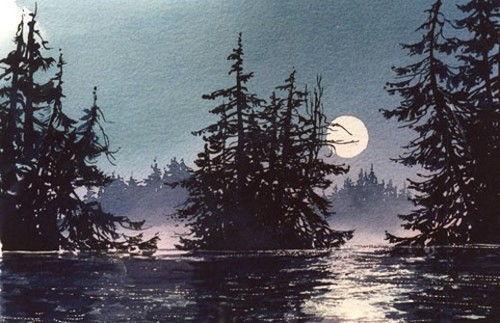 Full Moon Flood Tide - watercolours.
We offer many different workshops at Sea Rose Studio.
Instruction or guidance is tailored to suit individual skill levels and objectives.

Choose straightforward lessons in beginner techniques, or tackle the advanced task of developing a personal symbolic language and liberating creativity through subconscious painting.
Develop your plein air painting skills on the wildflower-covered rocks of the Broughton Archipelago, or gather painting reference material through photography and drawing.
Studio accommodations include indoor and outdoor painting space, easels, tools, some paint supplies for beginners, drawing boards and framing facilities. There is a pottery shop with a wheel, tools and clay, glazes, gas and electric kilns, fire to Cone 10.
Objects will be fired and shipped to you. Due to the cost of supplies, we must charge a studio fee.