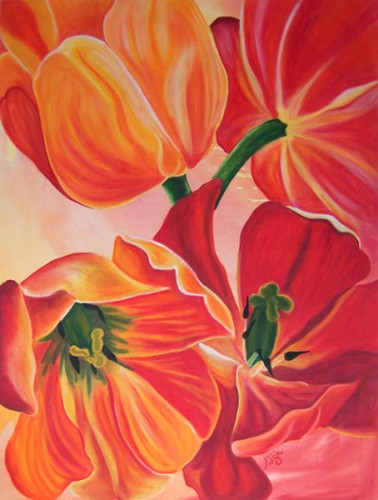 SPIRITUAL EXPRESSIONS

I call my website "Spiritual Expressions" to reflect my feelings about painting. Although in recent months I have been focusing on flower images, my work also includes pictures of homes, unique buildings and gardens. Continuously flowing, blending together, entwining with movement and peace and yet complimenting; connecting deeply with emotion and feeling is where the inspiration for my artwork comes.

Neverending growth and evolution toward an unknown place is an exciting part of my life in art. Painting is a journey to walk, run and crawl through. It is not the destination of the final product, but the feelings that are instilled while the creation is in process.

A Beautiful Bouquet
30x40"
Mixed Media on Canvas
$1,500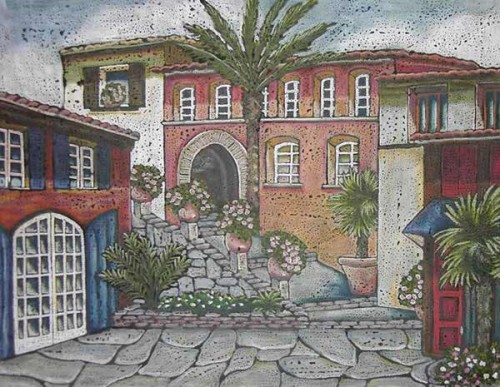 Tuscan Villa
20x25 "
Mixed Media
$800.00 Framed
This painting is an example of a "home/garden" portrait. Commissioned home and garden portraits can be done upon request.
Commission Works

H. rosa sinensis: Cinderella/Burgyndy Blush
7.5 x 12"
Stamp Series, Not for sale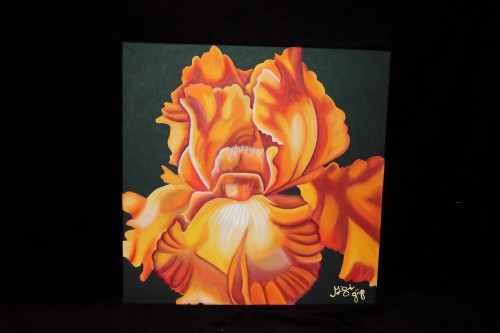 Iris Series: Rustic Cedar
20" x 2o"

$400.00
Popping Poppies
48" x 48"
$5,000.00

Mixed Media