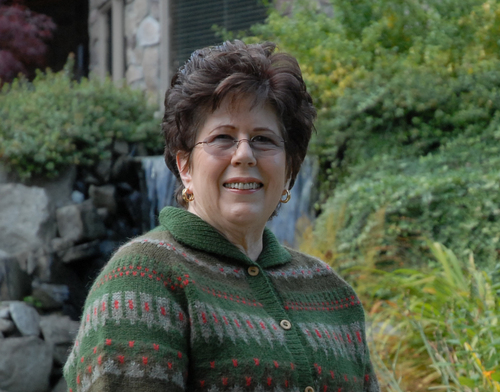 Nature artist Yvette Lantz resides in a rural area on Vancouver Island just south of Nanaimo.
Over the years Yvette has travelled to many different locations to do field work and to gather reference materials for her paintings. Research plays a very large part in the process of the creation of a painting. She spends a considerable amount of time doing quick gesture sketches of her subject, taking her own photo's and making notes about the time of day and anything else that would influence the outcome.
Although Yvette has experimented with many different mediums she prefers to paint with oils on canvas. She applies many thin layers of paint and glazes which giver her paintings depth and a rich glow.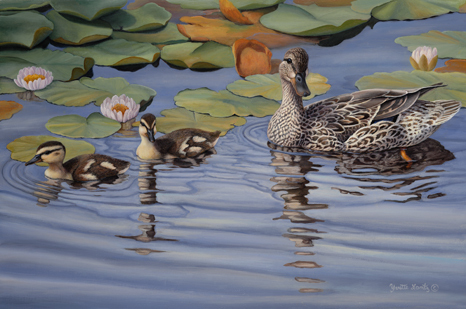 The subjects of Yvette's paintings have varied over the years, from landscapes to animals, birds and flowers. Although she still paints many different subjects, her preference is birds, especially birds of prey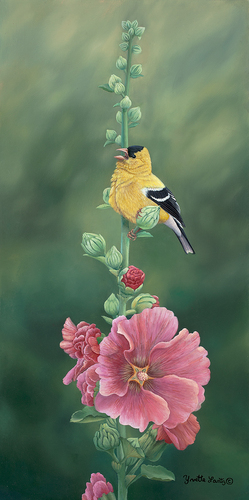 Her paintings have been exhhibited in numerous exhibitions across Canada and the United States including the Sout Eastern Wildlife Art Exposition in Charleston, South Carolina, Wildlife habitiat Canada "Wetlands and Waterfowl" travelling exhibition, the Pacific Rim Wildlife Exhibition in Seattle Washington, the Florida Wildlife Art Exposition, Art Essential
and the Western Showcase at the Calgary Stampede in Calgary Alberta. She participated in the mural projects of Mural Mosaic including the "Earth's Treasure Chest"and "Kunamost", Coastal Inspriations which was unvieled at the 2010 Olympics in Vancouver, BC. Her work was also exhibited in the Cedar, Yellow Point Artisan's Christmas Tour on Vancouver Island every year from 2000 through 2010.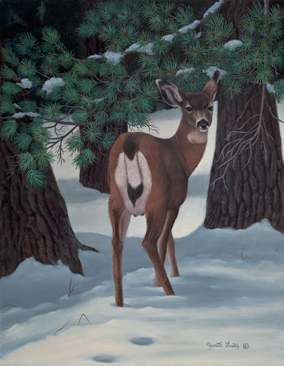 Her work has won numerous art awards including the 1996 British Columbia Ducks Unlimited Artist of the Year, 1996 Saskatchewan Wildlife Federation conservation stamp, first day cover and print and the 1997 Manitoba and Nova Scotia, Wildlife Federation Conservation stamp, first day cover and print. The 1999 BC Ducks Unlimited Artist of the Year and the 2001 sponsor print.