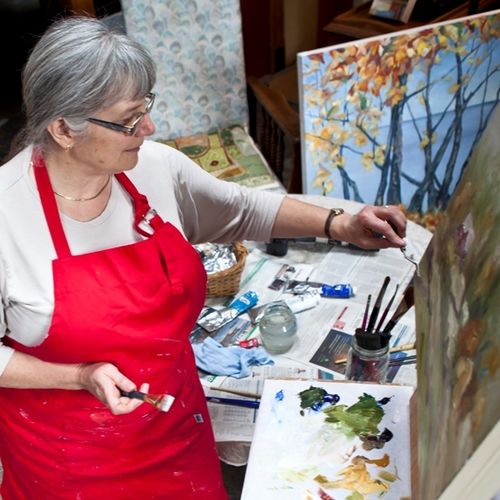 Terrill Welch's oil paintings frequently showcase the beautiful, mysterious and rugged southwest coast of around her home on Mayne Island in British Columbia, Canada.
Though locally appreciated, Terrill Welch is internationally recognized. Her paintings are sold to art collectors throughout Canada and the United States as well as in Australia, England, Norway and Switzerland. Terrill Welch is named as one of 21 Artists to watch for 2011 by Skinny Artist in its world-wide review. Since 2010, more than 50 of Terrill Welch's paintings have found their way into private collections.

Terrill Welch's work is in collections that also include such renowned Canadian landscape painters as Emily Carr, A.Y. Jackson and Lawren Harris.

To view her original oil paintings amake an appointment to visit Terrill's home studio. Or drop in at her website to link to detailed views and purchase information for her art work at http://terrillwelchartist.com