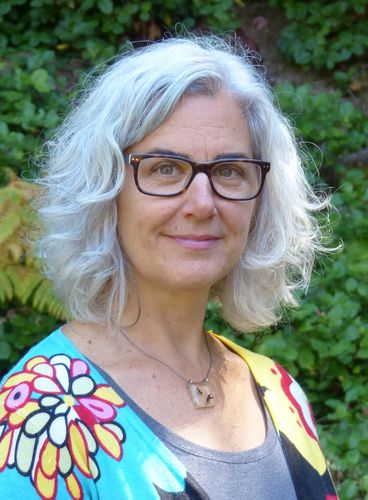 Fur or feathers, hooves or paws, from my own four-legged companions to the wild creatures I encounter, animals and birds fascinate me and fuel my creative drive. I'm a life-long British Columbia artist and have been making art since I could first hold a pencil. I'm also a senior signature member of the Federation of Canadian Artists (SFCA).

I divide my time between my Mayne Island cottage and studio, and my live/work townhouse/studio in South Surrey BC. I share my life with Hugo the cat and a mischievous cocker spaniel named Lily.

Visit my website to see more of my work: www.strongatart.ca

You'll also find me on Facebook: @deborahstrongart.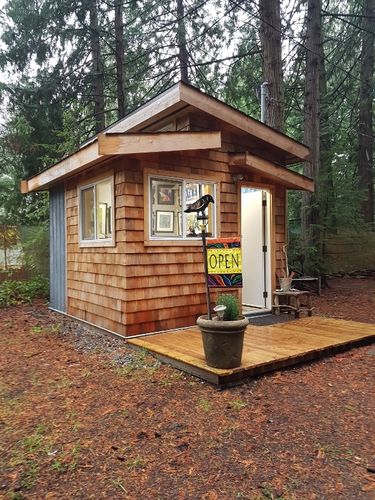 Yellow Bird Art Studio
Located steps from my Mayne Island cottage, my cozy art studio isn't big but it's an action-packed place filled with art. It's open by appointment or as advertised. Details can be found on my website.
-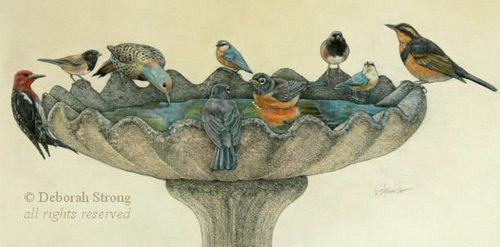 The Watering Hole
This whimsical coloured pencil drawing features some of the birds who visit my Mayne Island bird bath.

-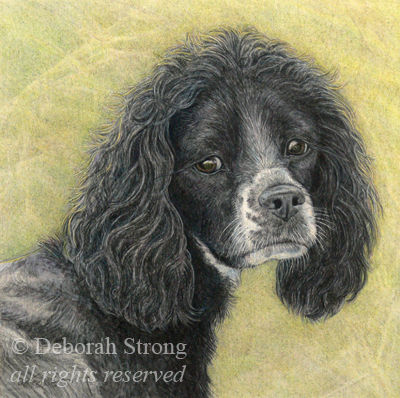 Pet Portraits
I have been creating custom portraits of dogs, cats and horses for as long as I can remember. Pictured here is my own little cocker spaniel Lily. Samples of portraits and more information can be found on my website.

-