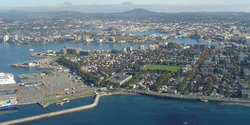 In the waters off the coast of BC, lie dozens of lush green rainforest islands and at the southern tip of the largest island (Vancouver Island) resides the Capital city of British Columbia, Victoria. Named after Queen Victoria in 1843, this downtown is adorned with British architecture, lanterns dressed with floral baskets and the pristine lawns of the Parliament Legislature. Known as the "Garden City" of Canada, Victoria hosts public parks full of colour and native plants, as well as world famous garden attractions. The cities' historic parks, such as Fort Rod Hill, and the Esquimalt Naval base hold military significance in the protection and preservation of the Province. Only three hours from the ski valley of Comox and twenty minutes to breathe taking sandy beaches and mountain views, many find it hard to argue why Victoria has been regarded by several travel magazines as a premiere travel destination.


Greater Victoria consists of a variety of communities and each has specific character, scenery, recreational activities, and independent events that draw tourists and families from all over the island.


Population: 330,000

Highlights:
The colourful city parks, gardens and flower baskets adorning the street lanterns.
The Parliament Building tours, trimmed with 3,333 evening lights.
Royal BC Museum and Imax Theatre.
Inner Harbour Causeway.
Downtown boutiques and antique shops.
China Town. Dallas Road. James Bay, Sidney and Oak Bay villages.
Mountain top or oceanside golf courses. Sailing and fishing charters.
Lake or ocean kayaking and canoeing.

Things To Bring:
Be sure to pack sunglasses, an umbrella and a light sweater there is the chance that the weather turns either way at some point in the day.

History:
The North Straits Salish were bands that spanned both sides of the southern island and opposing shores of the mainland British Columbia and surrounding United States. As Vancouver dips below the boarder line to the US, many historical North Straits Salish references can also be found in the museums in Seattle and records in Port Angeles, USA. These bands were perfected fisherman, carvers, weavers and hunters. Both the T'souke (Sooke) and Saanich bands were given names to the founding communities where their villages and traditional hunting grounds originally stood for thousands of years.

Climate:
Summer average 19 degrees Celsius
Winter average 7 degrees Celsius
Though the city has a very mild climate and the sun shines over 2,200 hours per year, there can be various spurts (weeks) of off-season (fall/winter/spring) showers that maintain the dense green wilderness and flowering parks. The showers though rarely bring snowfall in the winter. Luckily the northern island's ski hills receive (with great enthusiasm) the brunt of the snow.
Victoria Accommodations
Victoria Things to Do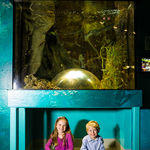 Shaw Centre for the Salish Sea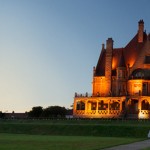 Craigdarroch Castle is a definitively Victorian experience and a shining example of a "bonanza castle" - in walking distance from downtown Victoria's Inner Harbour.

Explore the heritage, culture and natural history of the southwest coast while enjoying the scenic beauty along Highway 14 from Sooke to Port Renfrew