Thousands of fish, invertebrates, and marine plant life are at home here in 87 tonnes of seawater contained in 17 massive aquarium habitats. The Shaw Centre for the Salish Sea offers visitors a chance to see the amazing diversity of the Georgia Basin, an inland sea known as the Salish Sea, from the giant Pacific octopus to microscopic plankton. Find wolf-eels lurking in caverns, anemones, sea stars, sea cucumbers, and colourful rockfish. Visit the ever popular touchpool and feel an urchin and more!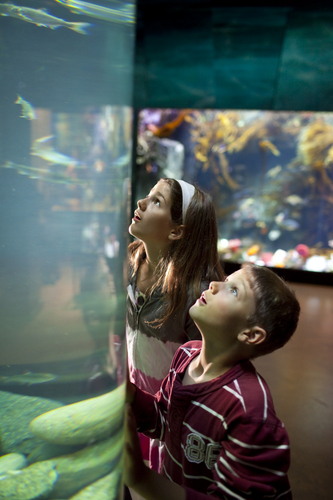 Adults
$15.00
Youth (Age 7 to 17)
$8.00
Child (Age 3 to 6)
Includes FREE annual pass
$5.00
2 and under
FREE

www.salishseacentre.org
(250) 665.7511.
9811 Seaport Place in Sidney BC.