British Columbia Travel Guide

The unofficial BC Travel & Tourism Guide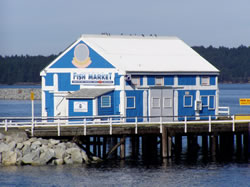 If the peace and quiet with water and island views weren't enough travelers can always get a bit closer to the ocean and enjoy some of the best fishing and sailing charters offered on the southern tip of Vancouver Island. Sidney, by the sea, is a charming town lined with shops and great restaurants, even groceries, just five minutes from the Swartz Bay ferry terminal that takes passengers to numerous surrounding islands and the mainland of Vancouver at Tsawwassen. Just around the corner from the town's center strip, Beacon Avenue, is another smaller terminal that takes travelers to the San Juan Islands and Anacortes, Washington State, USA.


A day of beach combing along Sidney's waterfront would most certainly take any woes away and delight visitors with distant islands peering through the blue skies and ocean. Planning to scope out the shore by kayak or canoe this a very relaxing activity where guides are available.

Sidney is only six minutes to Greater Victoria's International airport and provides enjoyable bed & breakfast and waterfront accommodations to end or begin visitors' journeys to Vancouver Island.

There are considerable number of artists and crafters in Sidney and in the summer months the streets turn into markets on Tuesday evenings that showcase all of their local works and some edible goodies. In the off season local shops and galleries display pieces or traveling along the road side signs will indicate artist studios which are open year round.

Population: 10,949

Highlights:
Harbour and Marina
Sailing
Whale Watching
Beach Combing and Picnicking
Community Centre
BC Aviation Museum


History:
The First Nations tribe of Saanich aboriginal people were living on the Peninsula for thousands of years following the last ice age. The Peninsula is surround on three sides by water and allows for prime fishing and hunting year round. For the natives who took up residence here near the town now known as Sidney the Peninsula was abundant and could support them with even wild fruits and berries.

By the early 1800's, the first white settlers had arrived and in 1859 William and Charles Reay purchased land from the Hudson's Bay Company. Part of their land on the Saanich Peninsula is where the town of Sidney was developed. Then in
1891, the Township of Sidney was named after the nearby island and ocean channel.

Climate:
Summer average 18 degree Celsius
Winter average 7 degree Celsius
Sidney Accommodations
Sidney Things to Do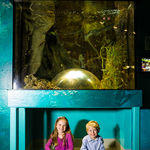 Shaw Centre for the Salish Sea