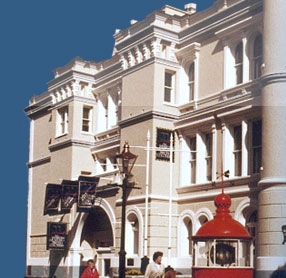 The fog shrouded Pacific Coast of North America has a deep and rich heritage that spans the centuries from the first aboriginal cultures to European exploration and early settlement. Initially isolated from the European world, this region witnessed the navigation feats of early mariners and the clash of empires. Meet great characters such as Captains James Cook and George Vancouver, witness the territorial see-saw between Russia, the United States and British Canada, and discover the many mysteries of this coast.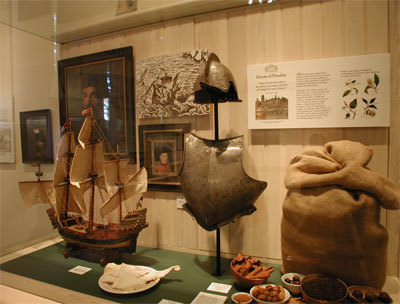 Be sure to inspect the navigation instruments that made the exploration and surveys of the West Coast possible and find out why there are so many Spanish place names.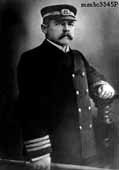 In 1901 Captain Voss left Oak Bay, Victoria, in the modified cedar dug-out canoe the Tilikum on a journey in which he intended to circumnavigate the world. The voyage was to last 3 years and 3 months from Victoria to Margate, England.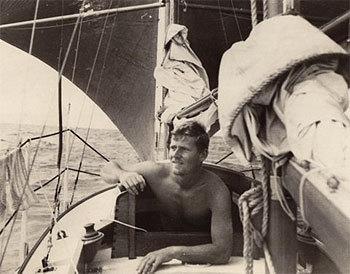 Trekka was built by John Guzzwell in Victoria and launched into the inner Harbour in August, 1954. Her keel had been laid, clamped and glued-up in the boiler room of the YMCA - and the rest of her building done in a store-room at the rear of Johnny Bell's fish and chip shop on View Street. Trekka means "to journey" and journey she did...from Victoria around the world and back again! Departing on September 10, 1955, John Guzzwell sailed Trekka to the Hawaiian Islands via San Francisco. From there the route was southward to the South Pacific Islands with New Zealand as the planned destination. During this passage, Trekka was often in company with another well-known yacht Tzu Hang, sailed by Miles and Beryl Smeeton, then of Salt Spring Island.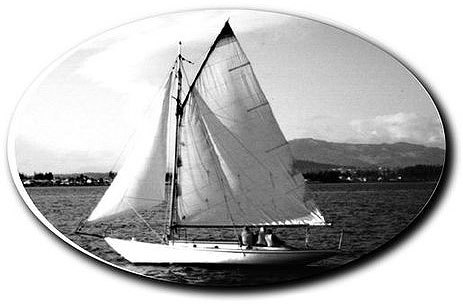 Dorothy was built as a fan-tail cutter in 1879 in the boat yard of Mr. John Robertson from a Linton Hope design for Major W.H. Langley, Clerk of the House of the BC Legislature for the then princely sum of $2,000.00. Major Langley was an avid sailor and one of the earliest members, and later Commodore of the Royal Victoria Yacht Club. Dorothy and her master have the dubious distinction of making the first recorded sighting of local sea serpent, Cadborosaurus.