British Columbia Travel Guide

The unofficial BC Travel & Tourism Guide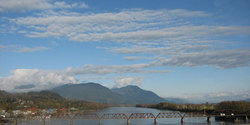 Travelers to the Fraser Valley never miss the chance to enjoy the rare vantage points from Mission. The presence of the Westminster Abbey and the Benedictine monks is a simple reminder how valued this area has become to its residents and the visitors who travel here to find some sense of solitude. The community is rich in family life and hosts a local race parkway, the Mission Art Gallery, the historic Mission Museum and downtown shopping area with great restaurants to choose from.


Missions surrounding natural landscape is posed for agricultural and outdoor recreational opportunities. Over one hundred years ago the flatlands gave harvest to a great berry industry until floods destroyed the hopes of the local farmers. Today lumber, dairy and hobby farms make up for a large percentage of the agriculture. The valley and the wilderness are unique in so many ways. Appropriately, the area has over twenty local parks and dozens of Provincial parks to give visitors a real sense of Mother Nature.

Families and couples can enjoy seadoing, salmon or sturgeon fishing, boating, sailing, the race way, golfing, walking, camping, beaches, and nature walks to do a little bird watching of the over 200 species that inhabit the area.

Population: 30,000+

Highlights:
Cascade Falls Regional Park is located east Mission and features a spectacular site – a twenty-eight meter waterfall.

Matsqui Trail is perfect for tented camping (un-serviced campgrounds available),
located at the south end of Mission Bridge, featuring twenty-six kilometers of trails you can bike, hike or ride horseback.

Fraser River Heritage Park offers summer concerts, the Grotto site (an important pilgrimage location) and the Norma Kenney House.

Neilson Regional Park is located on the west side of Hatzic Lake, this park covers ten acres and is popular for picnics, hiking, leisure beaching, and wildlife viewing including the Autumn salmon run.

Dewdney Regional Park offers great bar fishing along the Fraser River. The park covers seven hectares of pristine nature settings.

History:
The Xa:ytem historic site, location of the "Hatzic Rock" is believed to be one of the oldest dwellings of First Nations in British Columbia. The boulder and its three stone entrance way marks a location where carbon dates back 9,000 years ago.

Built by the BC Electric Railway to supply electricity to the electric street railways of Vancouver, Stave Falls Dam was the largest hydroelectric project in southwestern BC until the 1950's.

Climate:
Summer average 19 degrees Celsius
Winter average 4 degrees Celsius
Mission Accommodations
Mission Things to Do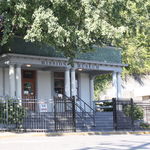 Mission Museum - Recording our History, Educating the Community, Preserving our Heritage…