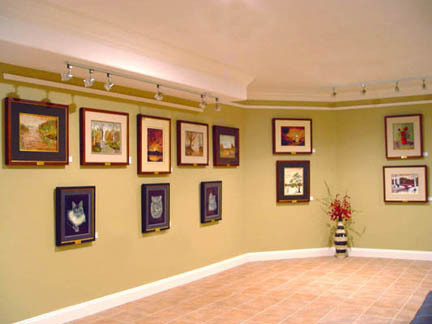 ART WITH BLOOMS GALLERY AND GIFT SHOP

The Gallery & Gift Shop exhibits original framed art, framed & unframed giclée prints, greeting cards, and bookmarks.To visit the Gallery and Gift Shop please call (250)591-5190 or email donnawilk@shaw.ca

-----------------------------------
Nanaimo Artist Donna Wilk

Donna's mission is to capture in her art that which stirs in us feelings of appreciation of nature, gratitude and a sense of belonging to our vast amazing universe, and she goes directly to nature to do it.

As a botanic collage artist she enjoys the challenge and the idea that she can create art from her environment. She uses dried pressed leaves, stems, bark, roots, grasses, seaweed and other plants and plant parts to create colourful landscapes, seascapes, animal life, still life, birds and florals.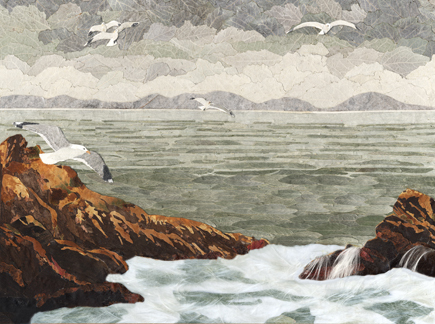 "High Tide"
Image: 16" x 12"

Plants used:

Silver poplar
Fall maple leaves
Milkweed silk
Banana skin
Willow leaves
Pansy petals
Hollyhock petals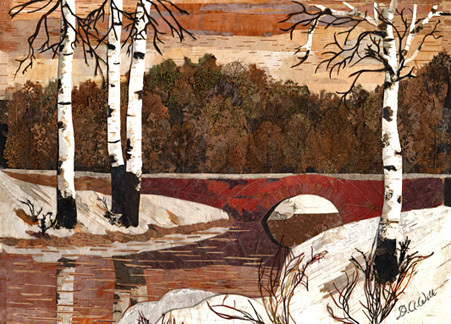 "Reflections"
Image: 16" x 12"

Plants used:

Birch bark
Fall leaves
Seaweed
Banana skin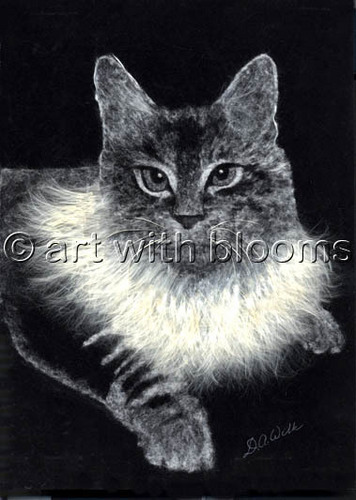 "Maine Coon"
Image 9" x 13"

Plants used:

Cottonwood fluff
Milkweed silk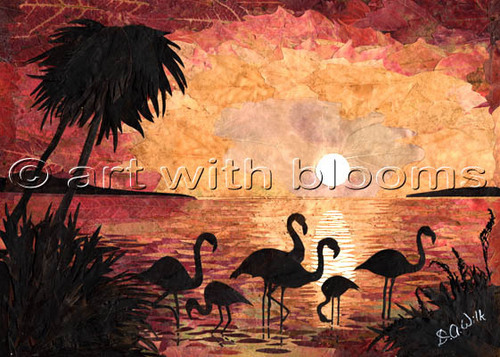 "Tropical Sunset"
Image: 16" x 12"

Plants used:

Fall leaves
Banana skin
Orange peel
Seaweed