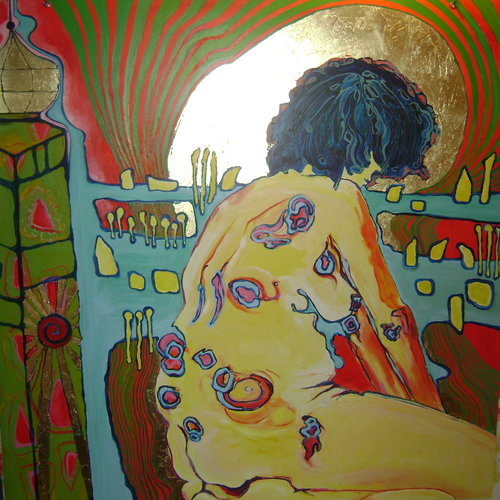 I am drawn to painting and drawing the human form and exploring the varied and personal relationships to our environment. I am fascinated by colour, particularly it's capacity to convey powerful emotions and responses, both about the subject and for the viewer.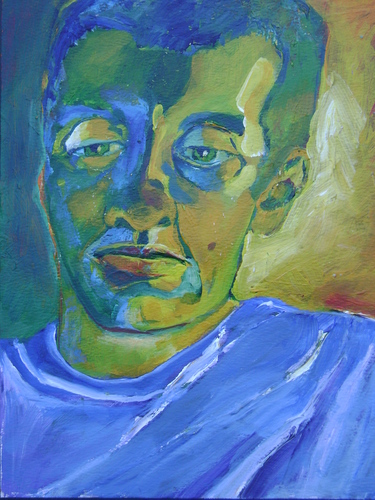 I am influenced by expressionism, a movement that celebrates colour and its connection to the human psyche. In my work, I experiment with line, colour and form often reworking the image as I try to capture something about the subtlety of the human experience.
I currently work out of a studio in Nanaimo's South End "Bird Studios" at 345 Haliburton Street. I have also been involved in community public art endeavours that involve a collaborative approach with other artists and residents in community to enhance and build on a community aesthetic.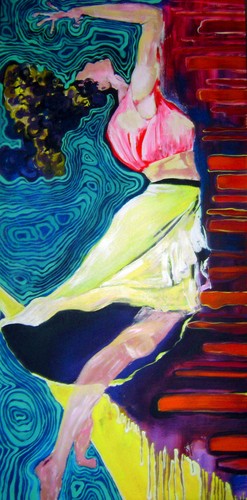 More recently I have enjoyed the opportunity to design, collaborate and paint mural projects & theatre backdrops in the school community, for the City of Nanaimo, & privately. Building community, promoting the arts and enhancing an urban aesthetic has been hugely rewarding.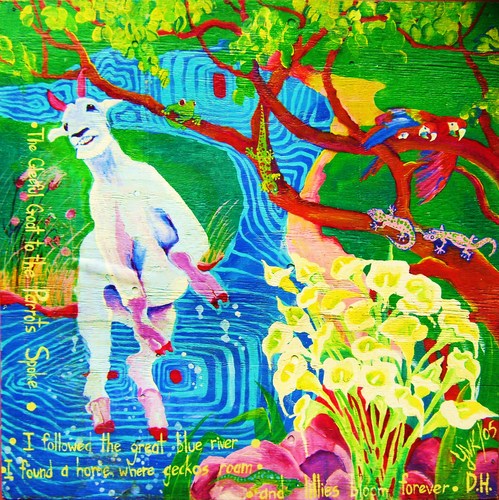 My response to life's rich pageant! Bring it on!