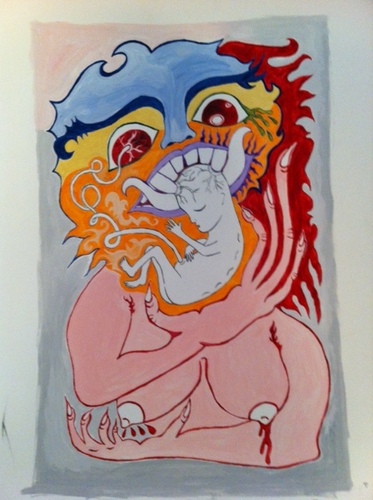 This is a gig poster for the band RANGDA--a female monster from Bali who "steals" children! Don't worry, no actual children were harmed in the making of this poster! It's just an interesting folktale. There is a positive Bali entity named Barong. Rangda is kind of like the black side of a yin and yang circle.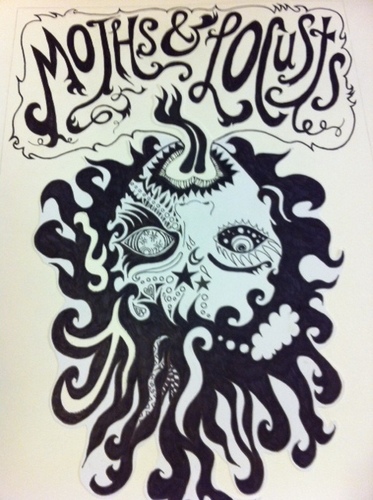 This is a t-shirt design for a great local band! I'm open to designing something in this style for you! I also have a few originals I can sell. Come by and see them for yourself!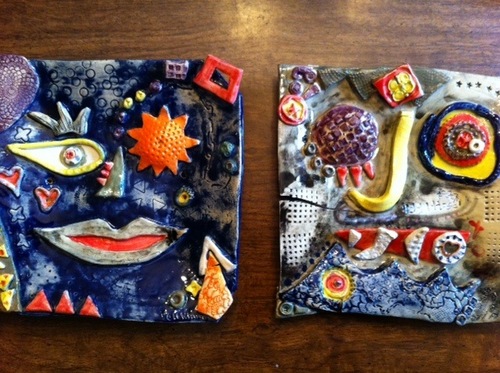 Here is some of my pottery work. I don't have a lot for sale at the moment, but I am open to negotiate these two/make another if you are willing to wait. Pottery takes time as I don't always have the chance to get to the studio!! Still, it's super-fun and I'll try to rush fast as I can if you would like to purchase an original Valentina Cardinalli piece!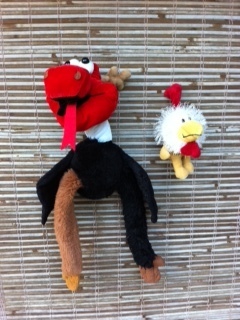 This is a workshop I do with children age 8-13 (slightly older and slightly younger accepted upon request provided the child is keen to work!)

The workshop involves taking pieces of chopped up stuffed animals and creating their own character. They must also write a short story/fill out a character sheet as "homework!" --it's a fun way to explore both language arts and visual arts. These creations I call "frankenstuffies!" These are George and Chickenlion (his pet) created by a 10 year old boy. Children can choose to sew, hot glue, safety pin or duct tape their creations.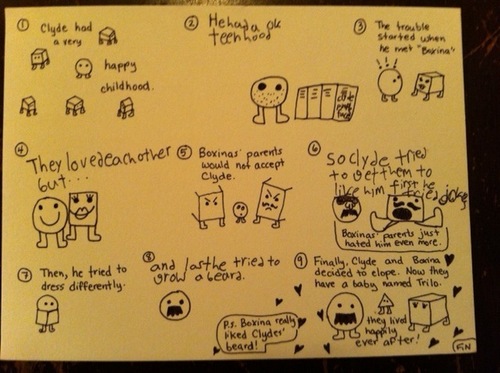 This is a fun language arts workshop. A back and forth comic strip with kids or adults! This is just one idea I have for the workshop, there are also
Modular Podulars, garbage monsters, frankenstuffies, Alexander calders' wire circus, Shakespeare appreciation and dramaturgy, Greek mythology and puppetry... You name it I can do it. It isn't boring. I can work with you, your kids, a group of kids...whatever. I'll work with your budget, and create a workshop that suits YOU! But...you gotta come to my house 'cause my studio is here.