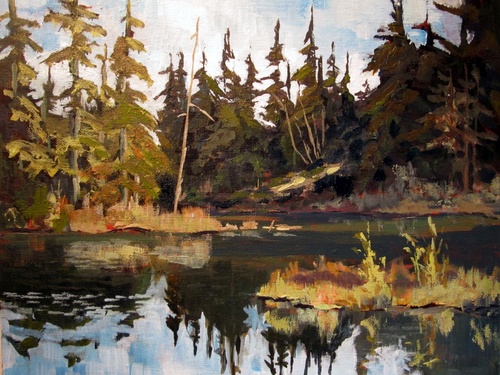 Whiskey Lake
Acrylic 12"x 16"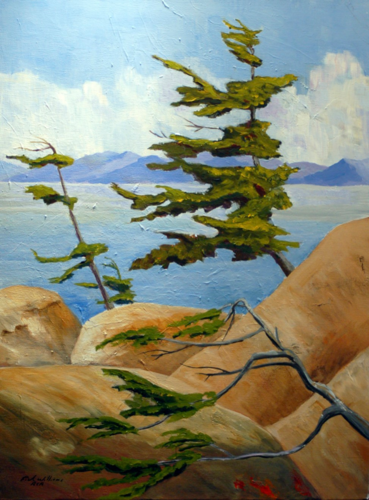 Looking West
Acrylic 18" x 30"

Bates Beach
Colour and Snow
Acrylic 20" x 28"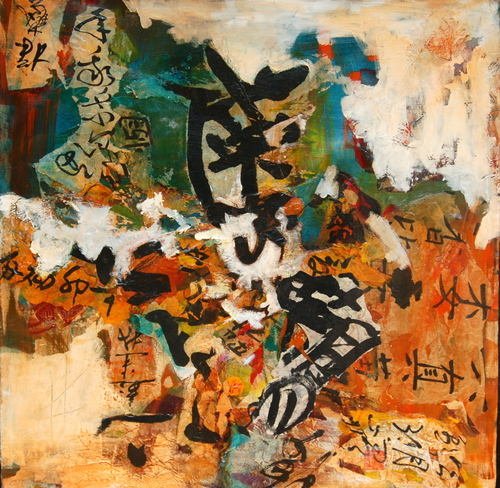 Rich William works primarily in acrylics and watercolour. Landscapes, old barns, structures, boats, florals and abstracts, portraying some of nature's small and usually unnoticed hidden scenes.

Current studio work is centred around non-objective landscaping in a multi medium format.

Rich has always been interested in art, and already begun studying art in high school. He attended S.A.I.T., taking first year Architectural Technology, the Alberta College of Art where he took lessons in Figure Drawing and many workshops from established artists.
 Diane has over 25 years experience in the field of Art and Education. She recharges her own energy by creating original art. Since early childhood, moulding mud pies with her hands in the sun of her native Africa. Diane has found delight in working with her hands with a wide variety of materials. In the early 1980's she studied Calligraphy with Betty Locke then of Calgary , now of Duncan. The Design and Freedom classes solidified her love of composing with written strokes, color, and mixed media.