After 8:00, Our Hearts Can Sing 48" x 48"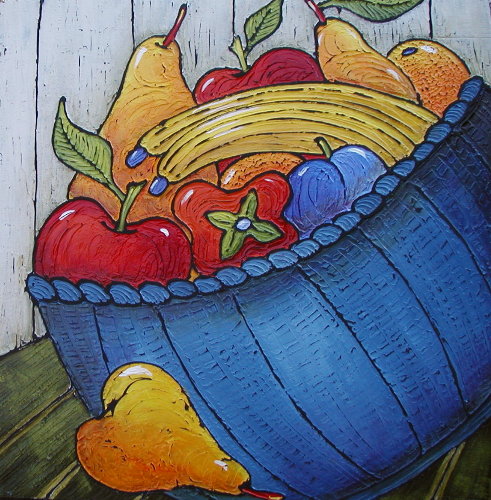 Fruition 24" x 24"


I am a painter and pianist who believes that art and music have close ties; elements of rhythm, harmony and texture being equally present in each creative facet. Colour represents melodic shape and tone, composition being primary in both.

My work is based on textured acrylic paint that produces a rich and colourful composition. I construct framed panels on mahogany plywood to support the weight and material composition of my paintings. The black lines in the work protrude giving the appearance that it is carved out of the board it is painted on, which can be difficult to detect from photographs.

I see art making as a process from start to finish and an experimentation in materials and creativity.

PLEASE TAKE A TOUR THROUGH MY WEBSITE (see top right) FOR MY BIOGRAPHY, MORE PAINTINGS AND DETAILS OF THE TEXTURE I USE.

Please email me for shipping and payment plans.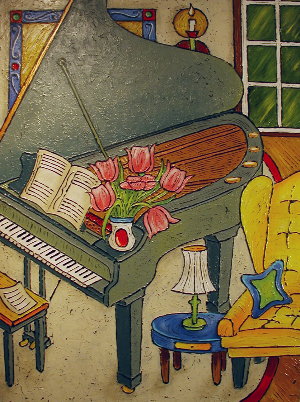 Tone Poem in Green 40" x 30"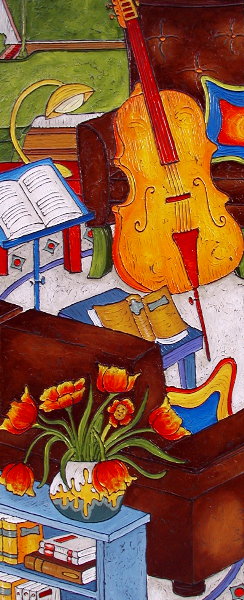 The Accompanist 60" x 24"
The Poet, the Musician and the Muse 48" x 36"