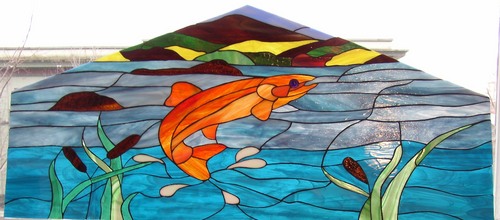 This piece was made for a dear friend who has a cabin in Washington overlooking a trout lake. She has put it in a window overlooking the lake. It is stained glass on plate glass and then grouted between each piece.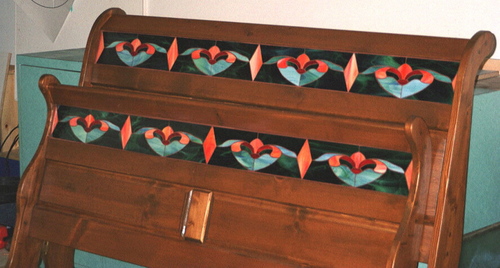 Queen size pine bed with mosaic stained glass prepared and then adhered to headboard and footboard.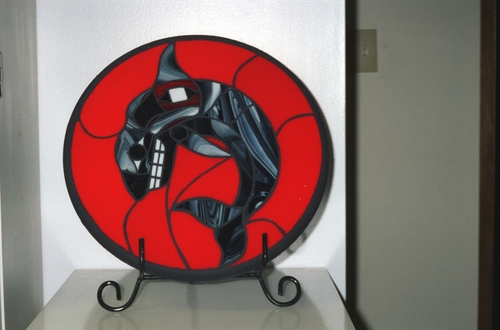 Stepping stone created in 7 part concrete mixture to withstand
freeze/thaw conditions. Can also be created as a wall or window hanging in any desired shape.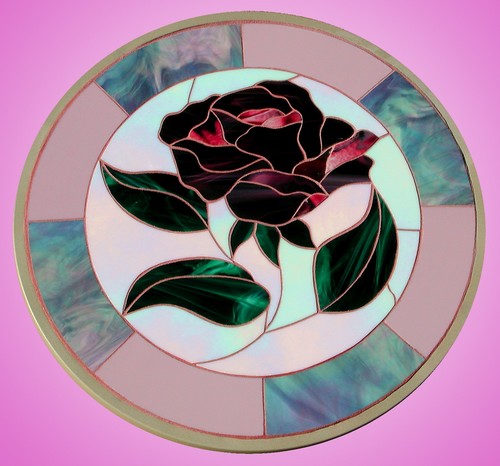 Patio Table

Mosaic stained glass adhered to outdoor patio table. Can be
done in any size and any design on any flat table surface - glass or wood. If you wish to provide a favourite table, this can be done as well.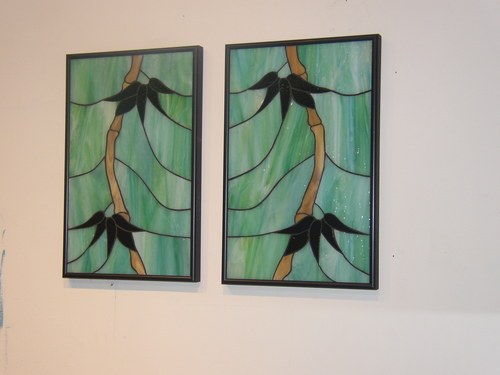 Double Bamboo
Stained glass on plate glass structure - adhered and then grouted and framed.