City of Parksville
B.C. Canada

A growing, progressive community located on the sheltered eastern shores of Vancouver Island, just 37 km north of Nanaimo (on a newly opened new Island Highway) and BC Ferry Terminals to the mainland. The City's easy access to major transportation linkages helps to make it both a thriving place to do business and a popular vacation destination.

Residents place a high value on their community's spectacular natural setting, surrounded by beautiful beaches, mountains, lakes and rivers. Together, municipality and community strive to maintain and enhance the quality of life they now enjoy. And they make sure to have fun! The community annually hosts a wide range of recreational and cultural events and is central to a variety of golf courses. In the centre of our own Community Park is the popular Lion's Ventureland playground for the youngsters and an exciting new Skateboard Park for all ages. An excellent combination of retirement, business and recreational opportunities, facilities and services make Parksville a great place for people of all ages to live and to work!

High-Speed Connectivity

Parksville offers high-speed connectivity through Telus ADSL and T1 services as well as Shaw Cable. (ADSL access requires you to be located within two to three miles of the central office switching facility located on Harrison Street in Parksville.)

Climate Statistics


Average hours of sunshine - 2,047 hours annually
Average water temperature of ocean - 12 degrees celcius
Average precipitation - 95 cm. annually
Temperature - Daily Average (C)

Jan 4.7 Feb 7.7
Mar 9.7 Apr 13.2
May 17.4 Jun 20.3
Jul 23.5 Aug 23.0
Sept 19.5 Oct 13.8
Nov 8.2 Dec 5.8


Precipitation - Monthly Average (MM)

Jan 146.9 Feb 97.0
Mar 82.8 Apr 51.3
May 40.2 Jun 38.3
July 23.1 Aug 46.6
Sept 45.2 Oct 97.5
Nov 132.2 Dec 165.8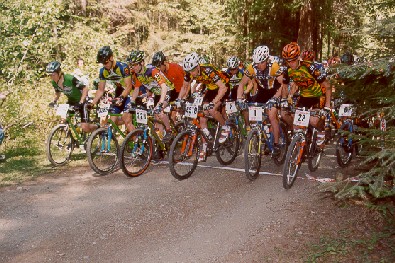 City Departments
The municipal departments of the City of Parksville are responsible to carry out the policies and decisions of Council, to provide advise and recommendations to Council on topics related to their areas of responsibility, and to effectively manage the budgets authorized by Council for the various functions and programs of the organization. All departments report to Council through the City Manager.

The City of Parksville became a City on June 1st, 1981. That meant there were more than 5,000 permanent residents. Today Parksville is a dynamic community 1,243 hectares in size with a population over 10,000. The Municipal government has grown to employ 42 full-time, 10 part-time and nine seasonal employees at four locations who work hard to serve the needs of a still growing population.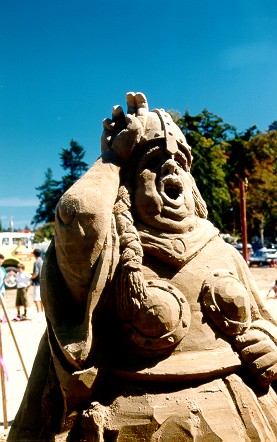 Roads & Highways

Parksville is serviced by the main Vancouver Island Highway number 19, which passes Parksville on the west side of town centre. The new 4 lane limited access highway was completed in 1997 and runs from Victoria to Campbell River, greatly reducing travel time between the major centers. The internal road network of Parksville is typical of any major city and new roads are designed under the latest engineering standards.