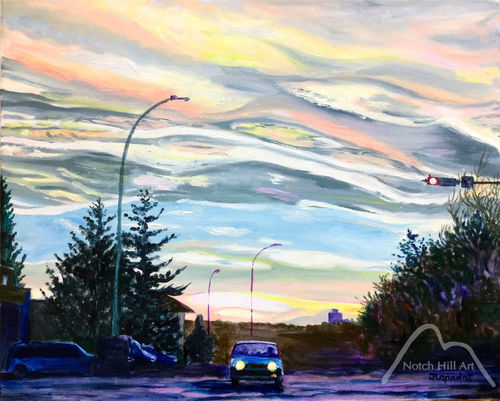 Judith Lapadat is a Canadian artist based in Nanoose Bay on Vancouver Island. Judith primarily works in oils, and loves to paint the natural landscapes around her. Her style is impressionistic, attentive to light and the play of colours. She paints landscapes, snowscapes, and seascapes, both plein air and in the studio. As well, she does some abstracts and figurative work.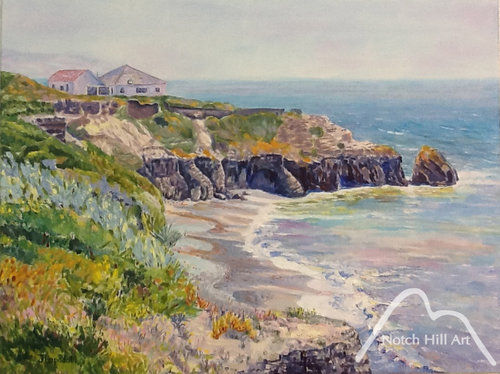 Judith has taken fine art courses at the University of British Columbia and also has studied with a number of artists in western Canada, including Quentin Robbins, Vivian Antoniw, and Jill Melloy. She began exhibiting her work in group and solo shows in the mid 1990's. Her work falls into four periods: Early work (the student years); the Northern BC period; the Southern Alberta period; and the Vancouver Island (current) period. Her work can be found in private collections across North America.
Judith is a member of Nanoose Bay Studio Tour, and participates in the Spring Showcase at Nanoose Place, and in the Thanksgiving Studio Tour and the Christmas Crawl at Notch Hill Art. Notch Hill Art is Judith's home-based studio and gallery in Nanoose Bay. If you are interested in visiting the gallery outside of one of the scheduled tours, please contact the artist to arrange a time, or drop in. Paintings also can be purchased through this website and shipped to you. Contact the artist for details, or if you have any questions about a painting.
Contact Judith Lapadat at Notch Hill Art:

Website: www.notchhillart.com

Email: tadapal@gmail.com

Phone: 1-250-468-9470