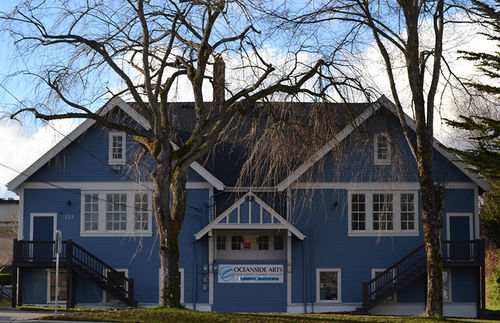 A gatherng place in Parksville for all who enjoy the arts. We invite you to visit our heritage building and enjoy the many programs and events planned throughout the year.

With four galleries and a Studio, The MAC is able to provide venues for exhibitions, music performances, workshops, meeting and social gatherings.

The McMillan Arts Centre is operated by the Oceanside Community Arts Council

Visit the website for all the News and Events and for facility rental information.