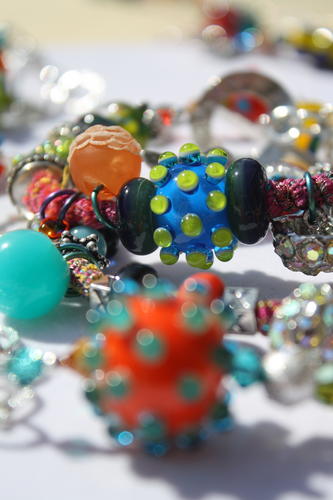 Flame worked beads used to create jewellery. Glass bead making demonstrations from 11-4 in July and August - most days.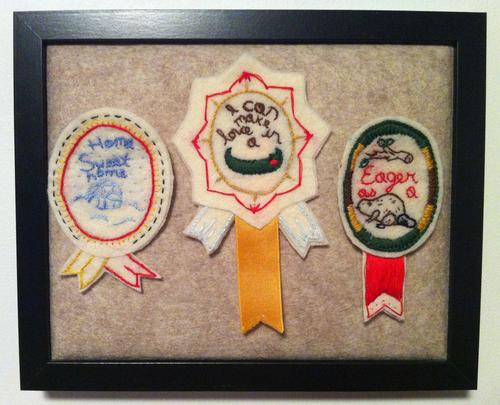 Tait is currently a drawing major at ACAD. She recently spent a term at NSCAD in Halifax, Nova Scotia. Embroidered patches are her latest work musing with the images the world has about Canadians.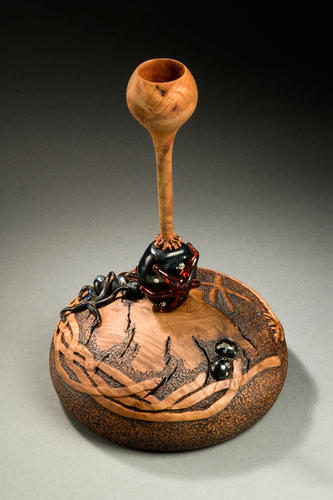 This candlestick was featured in a show called Connextions in Minneapolis. A collaboration with Rob's woodturning and Michelle's glass work.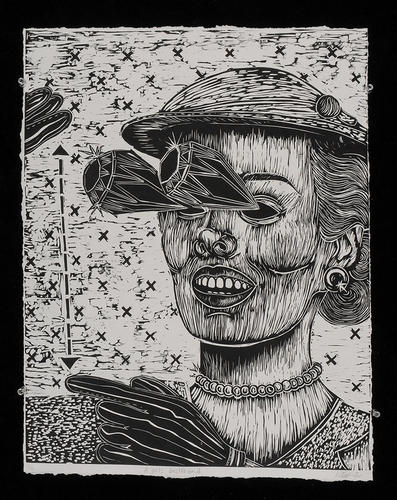 Nateish creates prints in many forms. She is currently a print major at ACAD. You will find beauty mixed with a twist of humour, or the macabre, in her pieces.
www.cargocollective.com/nateishw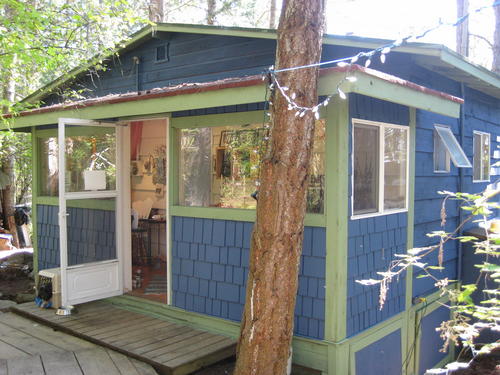 Just before you reach Gowlland Point turn left and you will find our little cabin where we use the front porch to show our creations.