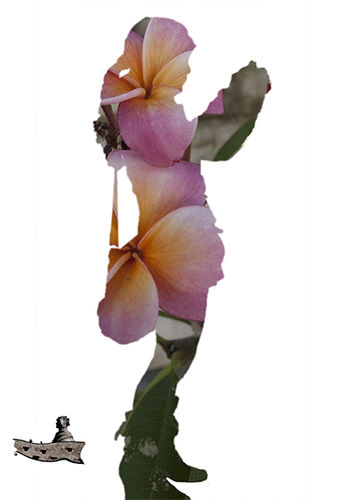 Above: Figure in a Landscape #3 - inkjet transparency over print - 24x18 inches
Kelly Irving bought his first 35mm camera in 1970 and soon after setup a darkroom. During the intervening years photography and drawing have been the constants in his creation of art. However, he has also painted (acrylics, oils and a brief claim to fame as a graffiti artist!); made sculptures; worked in theatre as a set designer, sound technician and actor; worked in graphic design (owning his own business for 10 years) and has also created multimedia installation art. Since 2010 his focus has been creating 3D shadow boxes with layers of images, both paint and inkjet print, on paper and transparencies.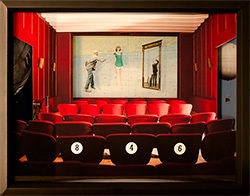 Above: Stage II - layered inkjet prints, transparency and nautical chart - 9x12 inches
These days his photo-based work has led him to explore 3D, sculptural pieces. Pop-ups, multilayered constructions, mazes and more are all part of his latest experiments. Since 2011 Kelly has been exhibiting with Joanna Rogers annually at their Same, Same but... Different exhibitions. Since 2014 the exhibitions have been held at Sea Star Vineyards on Pender Island. They also exhibit off-island and are open to enquiries from interested galleries. Their collaborative shows can be seen at: https://samesamebutdif.wordpress.com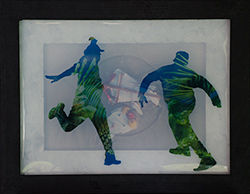 Above: Disc O Island #8- layered inkjet prints and transparency - 9x12 inches
Kelly's artworks are in collections in Canada, the US and the UK. Images of his work have also been published in France and Australia.