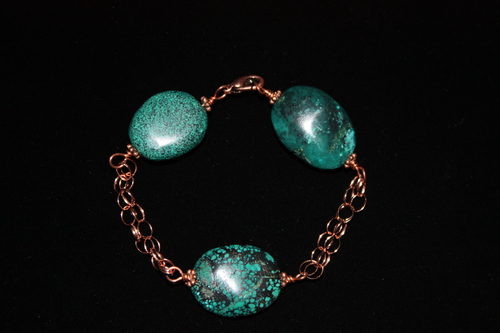 Handmade jewellery with Semi-precious stone beads such as: peridot, amythyst, aquamarine, rhononite, jade and more. Choose sterling silver, gold filled or copper chain and findings. A wide variety of styles.

Rose gold plated chain with Turquoise.
Gold filled chain, beads and hooks with aquamarine faceted tear drops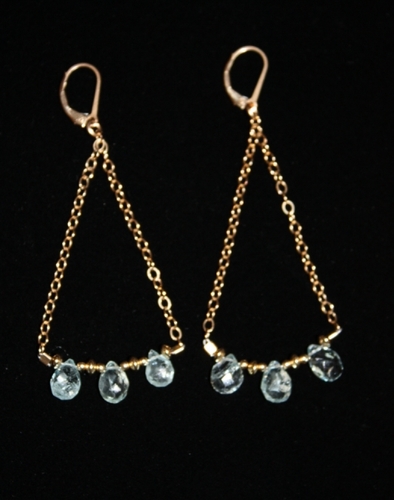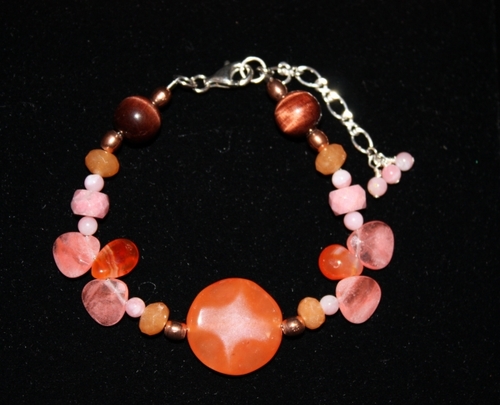 Coral passion: Carnelian center, Red Aventurine, Cherry Quartz Rhodonite, Red Tigers eye, copper and sterling silver chain bracelet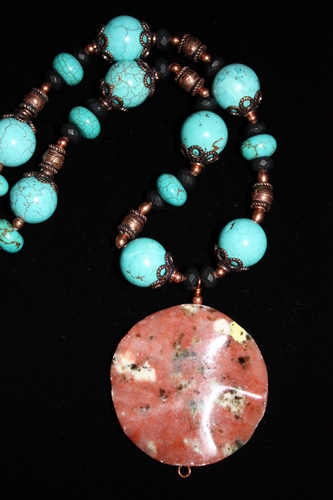 Sesame Jasper pendant with Turquoise, coper and black agate.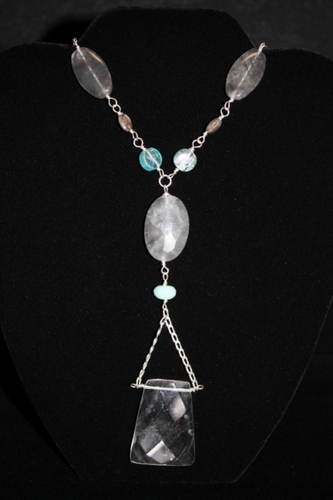 Quartz, grey quartz, kyanite, amazonite sterling silver chain and silver handwrapped links.