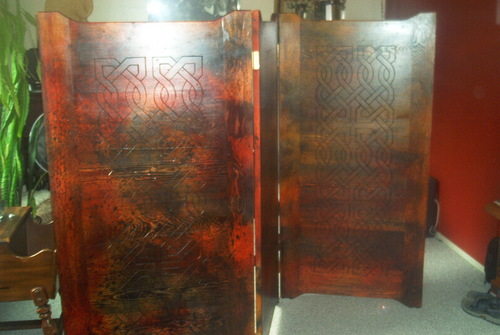 This is a blend of douglas fir and yellow cedar, it was built form reclaimed and rescued wood. It was crafted by a cabenit maker, finished, sanded, a celtic knot was carved into each panel, then distressed. repaired. refinished, stained, and oiled. each panel measures 60"x30"x1", with the total unfolded length of 90"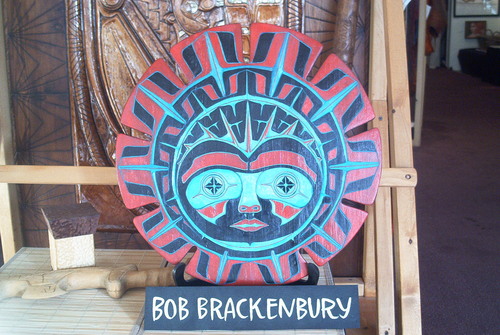 North West Coast Style "Sun"
Hand carved, painted. 20 " dia. x 1"
Yellow Cedar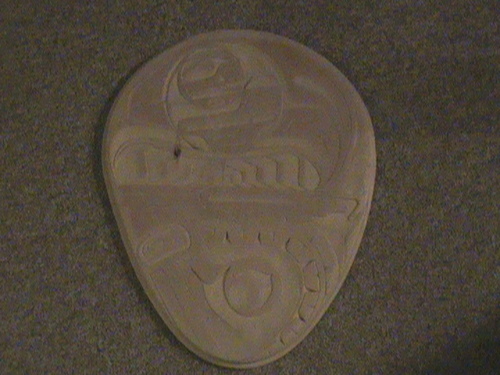 North West Coast Stlye
Titled " Eagle in Egg"
hand carved, Yellow Cedar wall plaque
aprox. 20 " x 16" x 1"
Rustic, and Elegant
Celtic Knot hand carved into a yellow cedar box.
Efforts to antique this piece required heavily distressing the wood, then colouring and overstaining. A brass key lock and hidden barrel hinges andd to the uniqueness of this piece
7" wide x 10 " high x 13 " long