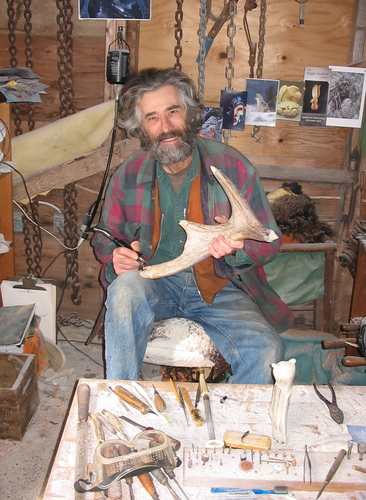 Bruce Bird is a Metis artist of Cree & English ancestry who lives in Qualicum Beach on Vancouver Island. Bruce creates carved antler sculptures and unique carved antler drum beaters. His work is presently available at the Eagle Feather Gallery in Victoria, Sun Spirit Gallery in West Vancouver and the Spirit Gallery in Horseshoe Bay. bcbird@shaw.ca or 250 752-2757 www.brucebirdantlercarving.com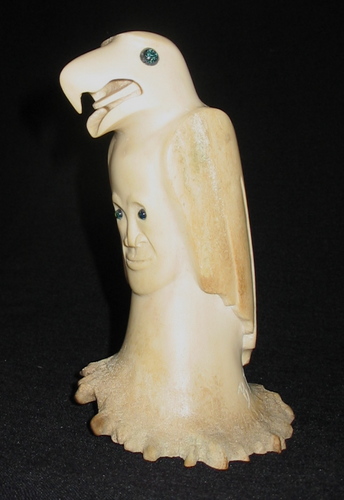 EAGLE SPIRIT

Carved moose antler. Approximately 6 inches high.

This piece took 3rd prize in the Expert Category at the Central Fraser Valley Woodcarvers competition in May of 2009.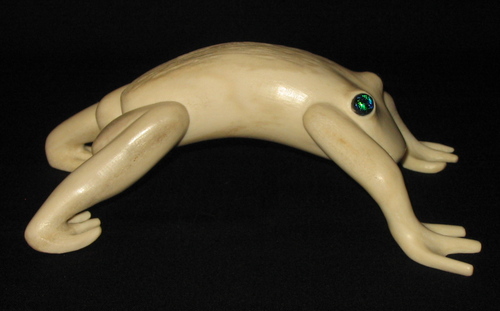 FROG

Carved moose antler.

Approximately 7 inches long.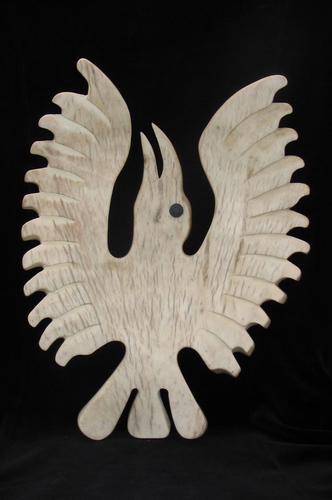 FLYING RAVEN

Carved moose antler wall hanging.

Approximately 12 inches high.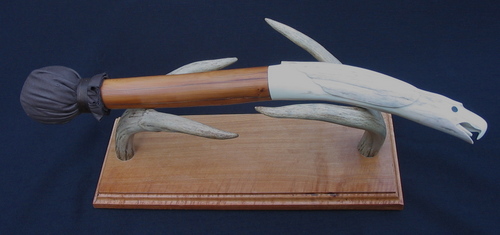 CARVED EAGLE DRUM BEATER

Carved moose antler and juniper wood drum beater on a red cedar stand with deer antler forks.

Approximately 16 " long.