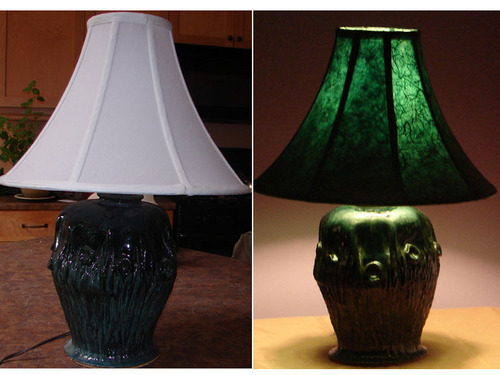 Lamps as Functional Art
Lamp and Shade Rescue
Creativity Classes
Custom Orders Welcome


"Lighten Up" specializes in shades to enhance the work of other artisans, especially potters.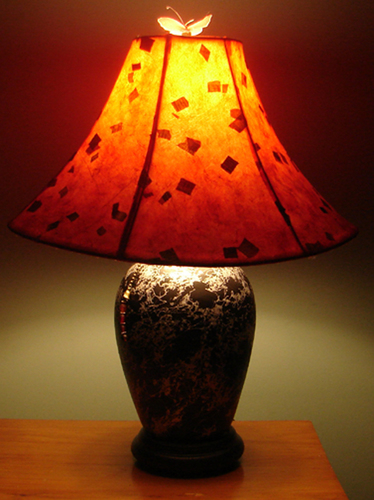 Lighting is what gives a room character and comfort. Good lighting relaxes, warms and provides a soothing, atmosphere for the senses.

The visual strength and beauty of a lamp can uplift and inspire, making it a perfect choice for personal usage as well as for gifting.

Changing or up dating the lighting in a room is one simple, inexpensive way to give a favorite room a make over.

I have found contemporary lighting to be, generally, too neutral and just plain boring.

"Lighten Up" adds a sense of interest and atmosphere to any room. Just re-creating an existing shade can change the feel of a room in an instant.

Lighten Up" was born from a love of the rich colour and the texture of handmade papers.

Add light to the mix and… voila…. a gorgeous, yummy feast for the eyes.


Your boring, white or beige shade can be easily transformed into a unique, functional art piece which will match you lamp as well as your decor.

Choose a paper from my collection of exotic, translucent neutral and earthy; or rich and colourful papers.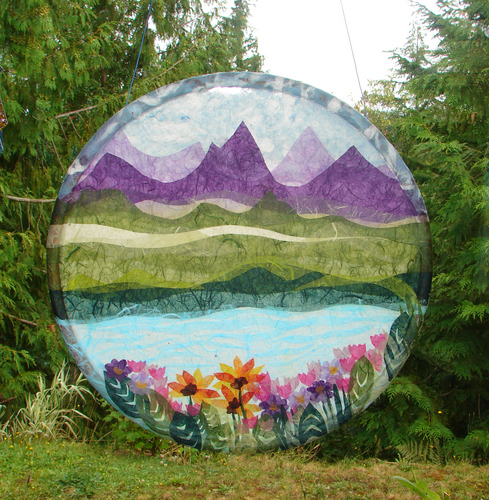 All lamps and shade are supplied with a "power smart" light bulb, so you will never feel guilty leaving it lit.

Lighten Up is now pleased to introduce "Window Art".


In the beauty of nature lies the spirit of hope...