Total listings: 3 Showing: 1-3
Page:

[1]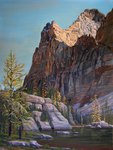 Cecilia's art work comprises of a collection of places she has visited in the past. She portrays the scenes as realistically as possible. "To me art is capturing a moment that many people do not have the good fortune of seeing, and committing it to a canv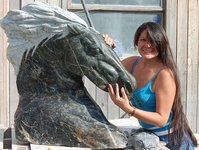 Aboriginal stone sculptor, painter, artist - I collect my stone from my own quarry. I can see images in the stone almost like a spirit then I carve it out. I know exactly where to carve. If I do not listen to what I see then the stone breaks.

Jewellery . Designed - Custom, Canadian, Handcrafted