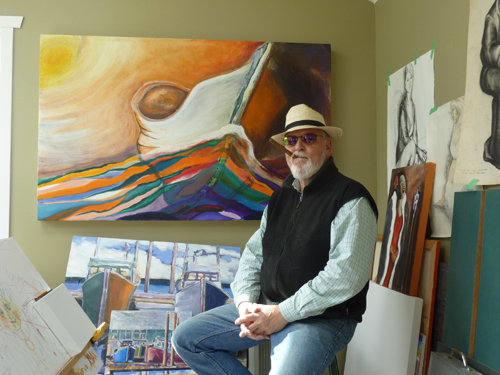 A Vancouver and Sunshine Coast based artist; Leif-Kristian practices his art personifying coastal living.

Over the years, his works also show a strong influence from his love of various cultures, music genres,water and boats. Leif's work is mostly in Acrylic and Oil, his expressions are always colour- full and lively.
Growing up surrounded by artists and exposed to the arts from a young age it was natural that he channelled his talent onto canvas.

From an early age Leif-Kristian showed his talents as an aspiring artist. He shaped his abilities further by attending Art College in Helsinki.

This launched his career in commercial art in Stockholm and Helsinki.He settled on the West Coast of Canada in the late 1970s.

Over the years he has experimented in a variety of mediums. His art has been shown in galleries and group shows throughout British Columbia, Canada.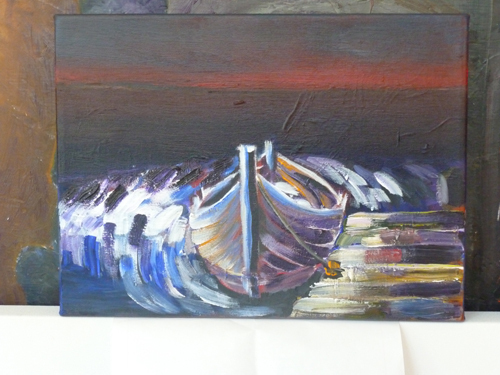 Leif-Kristian's recent work reflects a maturity and breadth developed through years of experimentation and personal growth.

Today his work is leaning towards figurative, where brush strokes are often combined with mixed media materials.

He now resides in the village of Sechelt on the Sunshine Coast in beautiful British Columbia.