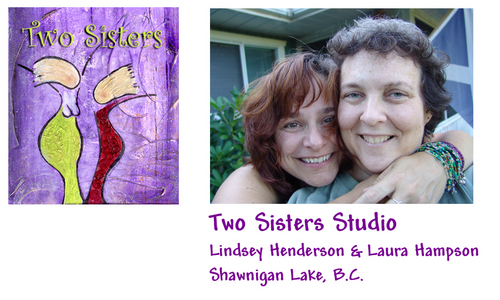 We are a creative couple of women who love what we do
and do what we love. We make unique beaded jewelry,
create one of a kind decorative gourds, paint with
acrylics, carve soapstone, mold clay and take pictures
of anything that captures our imagination.

We look forward to seeing you!

Laura and Lindsey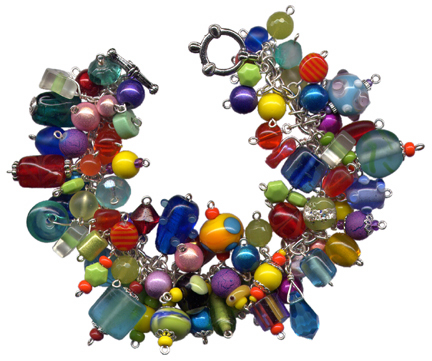 Dotty Dandy
A delicious mix of colors, shapes, and textures.
Lampwork, cut crystal, miracle beads and glass beads.
It's full, colourful, and sounds great on your wrist.

The bracelet is 7 1/4 inches long but we can
resize it to fit. We also custom-create other
one-of-a-kind bracelets in any colour
combination to suit your tastes.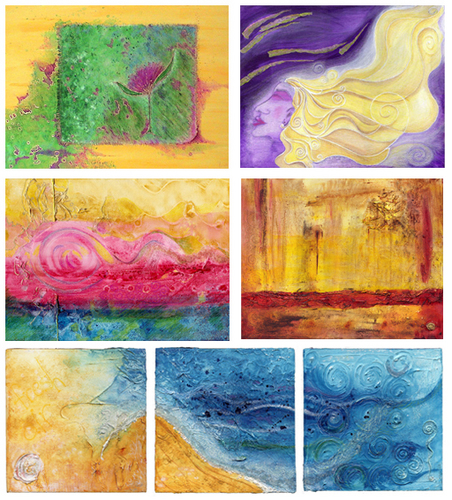 Some of Lindsey's paintings: from left to right...

Bloom - acrylic & watercolour on canvas

Mermaid 1 - acrylic, watercolour & multimedia on canvas

Abstract - acrylic, multimedia on canvas

Safari Sunset - acrylic, multimedia on canvas

Warm Sand Between my toes triptych - acrylic,
watercolour, multimedia on canvas

some more jewelry...

Amethyst Joy
A delicate swirl of a bracelet that's highlighted
with Amethyst beads.

Juicy
Drink up the color explosion of orange, pink and
green glass beads. Make a big splash.


Wrist Corsage
Ceramic flower beads are tucked into dainty glass
leaves, creating a pretty garden on your wrist.

Shop-a-holic
And be proud of it with this miracle bead and
acrylic charm bracelet. It's feminine, fun, casual
but dressy and definitely unique.

Serengeti
This warm and golden necklace and earring set
features Giovanni Bertolini Venitian glass,
Tigers Eye, Yellow Turquoise, Citrine, Fancy
Jasper Agate, Obsidian mahogany, polished stone
cabochon pendant, wood, bone, shell,
Leopard Jasper and Jasper.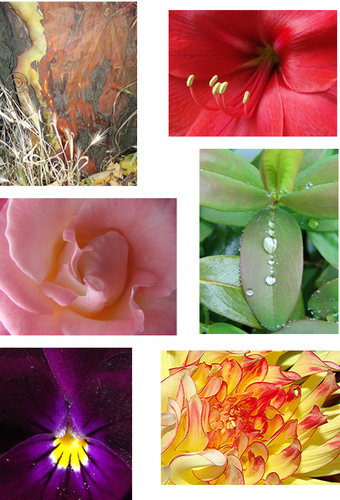 Some of the images we've used for our art cards