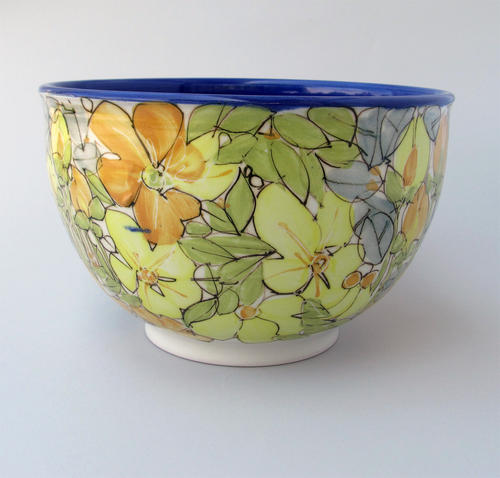 Adele makes functional pottery from porcelain and high fired stoneware clays. Most of her work is formed on a wheel but she does make some square and rectangular plates using drape molds. These plates are suitable for serving sushi, hors d'oeuvres or as dinner plates.
Adele usually decorates her pottery by drawing directly upon a base glaze with a variety of brushes. She builds up a rich surface through the application of stains, oxides and other glazes. Her earlier training in textile design influences the look of her work.
The pottery is strong and durable and safe to use in microwaves, dish washers and ovens. It enhances the serving and presentation of food.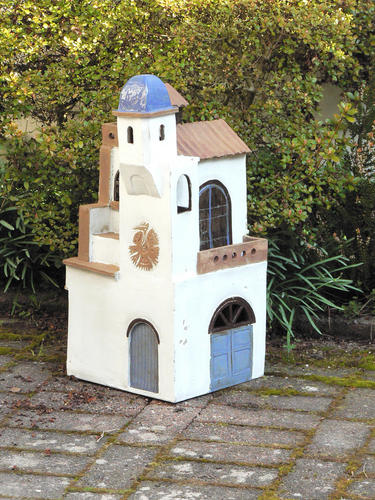 Sid uses slab and coil techniques to produce sculptural and functional objects from grogged stoneware clay.
His work is influenced by aspects of nature and architecture. Shape, form, surface texture, colour and space are important elements. Surfaces are impressed and incised as well as glazed.