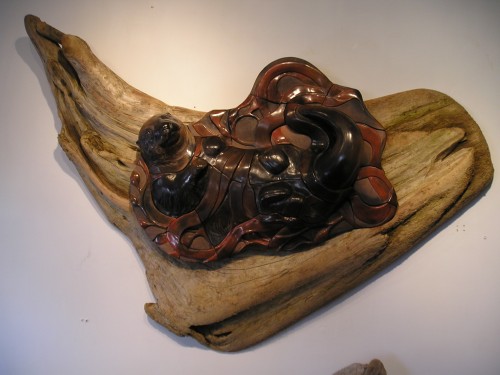 Corry Lunn is a clay sculptor and copper enamel artist. Our open studio-Gallery is in Union Bay on Vancouver Island.Her work incorporates driftwood, slumped glass, found treasures, within her clay and enamel wall pieces.
The plaque can be handled no problem and the oils from your hands will just increase the patina . It has no glaze on it so I warn people wearing jewelry that rings could scratch the finish . When they come out of the pit fire I clean them up with clear Kiwi shoe polish , this also protects and adds to the warm luster of the finish. Of all the work I do this technique is the one that gets held the most , as each piece dries it is burnished with very smooth stones , usually three times each over the course of the drying process. Its put together like a puzzle and I try to make the cut lines have a rhythm of their own .
The wood it is mounted on is beach wood , rough from the elements and a contrast from the smooth coolness of the clay. This can be handled , its a material that has been battered by the ocean so I dare you to change it. From the wall to the tip of the otters nose it is 9 inches and the tail measures the same.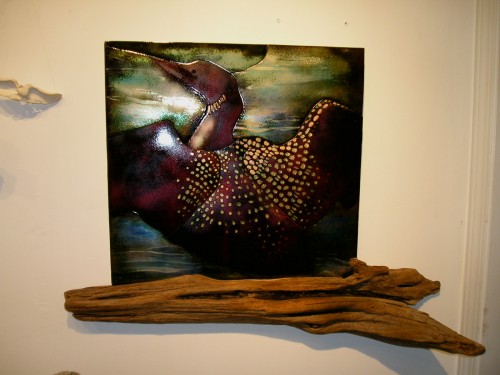 Copper enamel wall sculptures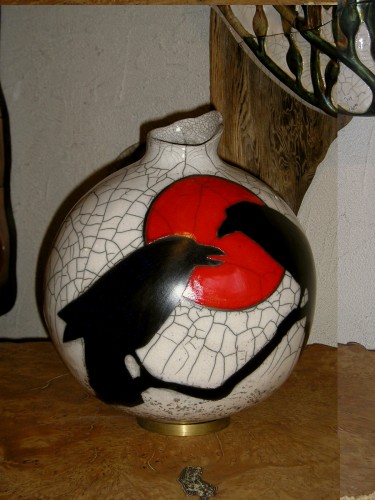 Raven ball - raku fired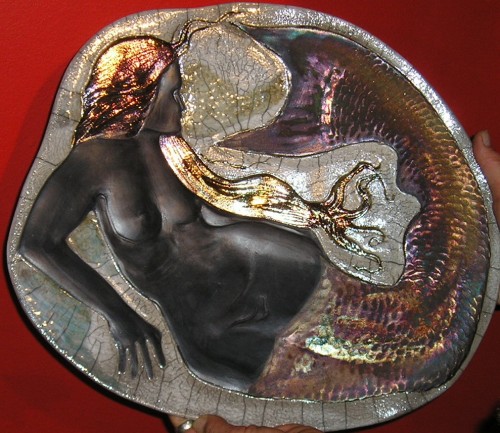 Mermaid platter - raku fired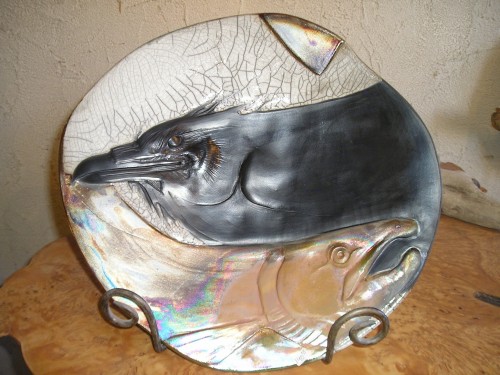 Raven - salmon platter - raku fired