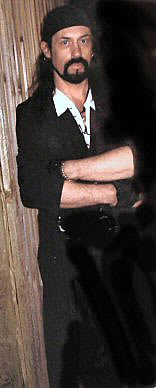 I build antiques from...er...somewhere else. A parallel universe where Leonardo DaVinci, John Cleese and Jimmy Neutron spend every Tuesday night playing poker with Sherlock Holmes, and the Victorian era 'gentleman inventor' still toils diligently in his potting shed laboratory.

Unconventional contrivances and machina arcana, reimagined and hand crafted for the post millennial bon vivant.

I'm Kaden...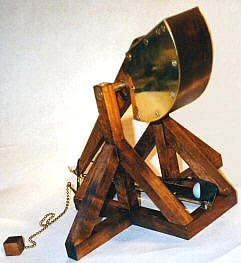 These days I'm building Siege engines; fully functional museum quality miniature trebuchets, ballistae, and mangonels...an open ended re imagining of the traditional form factors into pieces that make medieval artillery suitable for any home decor while still satisfying the needs of serious weaponry aficionados. Really.
Everything I make is unique and one-of-a-kind, meticulously engineered and crafted from the finest local hardwoods, jeweller's grade metal, and eco-friendly finishes.

Each piece ships in a custom fitted wooden crate, on a miniature shipping palette. Included are an engraved, personalized brass plaque detailing the piece's owner, date of commission, unit name and serial number, a certificate of authenticity and provenance, operating and safety instructions and whatever else I can find lying around the shop related to the item .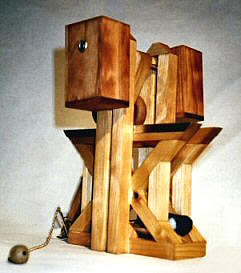 The items pictured here are *representative* pieces only; No two are ever alike (sheesh...I hope not...), and I welcome the opportunity to incorporate whatever features and detailing you desire. Scalability is an important aspect of my work, and while the models shown here are comfortably desk or bookshelf sized, rest assured that they can be sized to your requirements. Pricing is, of course, commensurate with size, but I have a soft spot in my heart for people who think big and offer a 20% discount on any item ordered 1/2 scale or larger.

Other product lines will be available in the future, as will various one-off pieces.

Dealer and artist representation inquiries are welcome, commissioned work encouraged.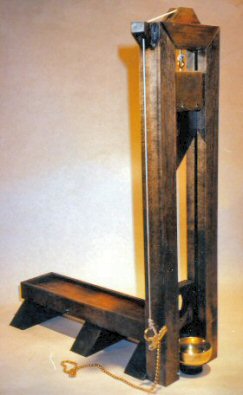 The Dangerous Things line just launched: the first piece is a cigar chopping, carrot slicing guillotine. I have some less prosaic stuff in R&D.

I love my job.