Welcome to Opera Pro Cantanti, Canada's only repertory opera company!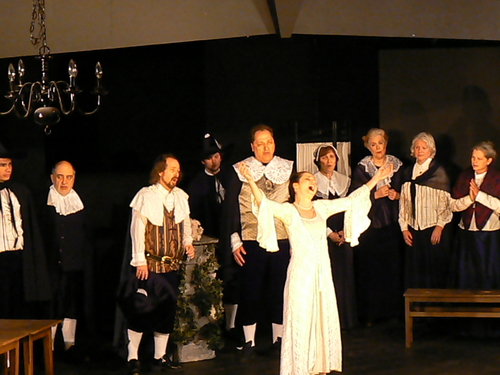 Each year, we present several great operas from the standard repertoire. As a repertory company we alternate all of these operas throughout our season. Most Canadian opera companies mount one production for a set period of time (perhaps a week) and then it is over. Opera Pro Cantanti performs nearly every Sunday throughout the season, and our productions are constantly being restyled, recast and reimagined.

Operas in our repertoire include Verdi's La Traviata, Macbeth, and Rigoletto, Donizetti's Lucia di Lammermoor, Bellini's I Puritani, Norma, and I Capuleti e i Montecchi and Bartók's Bluebeard's Castle.
Opera Pro Cantanti performs using traditional sets and costumes, created by the company members themselves. Our 100-seat performance venue is much smaller than professional opera houses (which often seat well over a thousand people.) This intimate setting brings the opera closer to the audience, condensing all of the passion and intensity and allowing the audience increased communication and connection with the singers.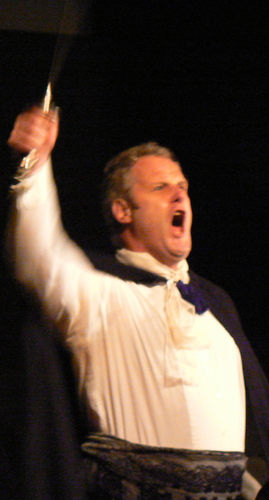 Our singers include some of the best voices in Vancouver, singers whose power, technical ability, artistry and expressiveness rival those of singers on the great stages. You will be amazed at what you hear and see.

Join us for thrilling opera. If you love great singing and powerful drama in an intimate setting, Opera Pro Cantanti is the best artistic experience Vancouver has to offer.

We perform on Sunday evenings, starting at 7:00 pm, in the Vancouver Welsh Society's Cambrian Hall at 215 17th Ave, just off Main Street. Admission is $18 general and $12 students/seniors. For schedule information, call our phone line at 604-646-0406 or check our website, www.procantanti.com