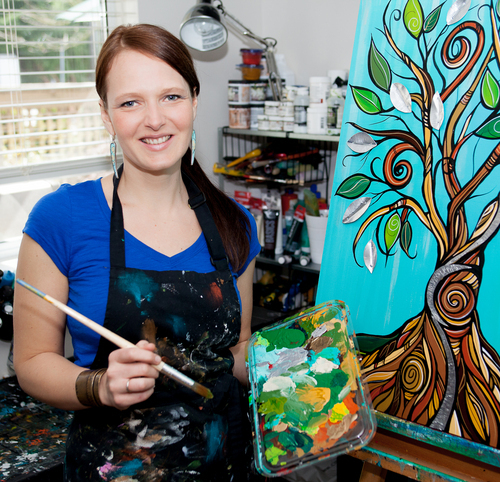 I am a self-taught artist living in beautiful White Rock BC. My career as an artist started in 2007 when I was asked to display my work in a restaurant in Victoria and had huge success. Since then, I have been enjoying living my dream of being an artist selling my work in galleries, art markets and in retail stores around BC and across Canada.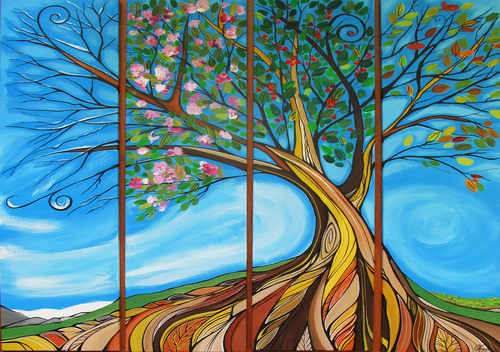 Having no formal art training, I have learned to paint by experimenting in my studio. I use acrylic paint and ink to create unique and bold works of art and love adding other mediums including metal (which my amazing husband Ren helps with), fabric and paper to give texture to my work. Im most well known for my whimsical westcoast trees and also love to paint bright flowers and funky animals including long legged birds! Inspiration for her work comes from my love of BC's outdoors as well as my world travels.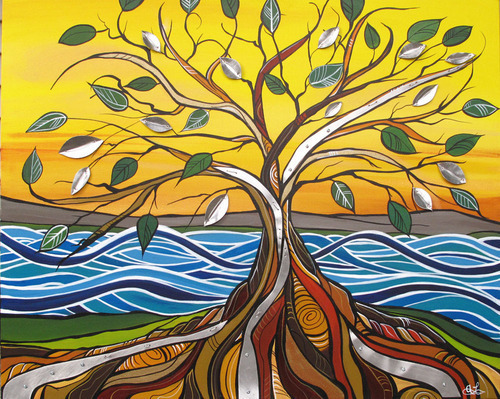 I am also a Registered Nurse currently working in a private family practice as a chronic disease management nurse. I truly value the balance painting brings to my life. Im so thankful for all the support I have had from my family and friends and feel so lucky to have become what I wanted to be since I was a little girl.. an artist! To view my collection of work please visit my website www.YapesPaints.com and my facebook page www.facebook.com/yapespaints. You can contact me at yapespaints@hotmail.com.