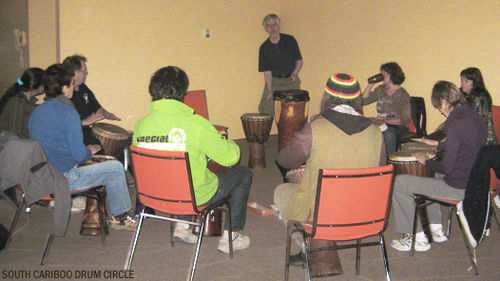 Sessions are on a drop-in basis and the drumming is predominantly freestyle and spontaneous. You're welcome to come by and join in. No previous experience needed.
Our weekly gatherings are on Saturdays 1 to 3 pm

Location: Upstairs room of the 108 Community Centre
Cost: $2 drop-in
Bring a drum, if you have one. We usually have one or two extras on hand.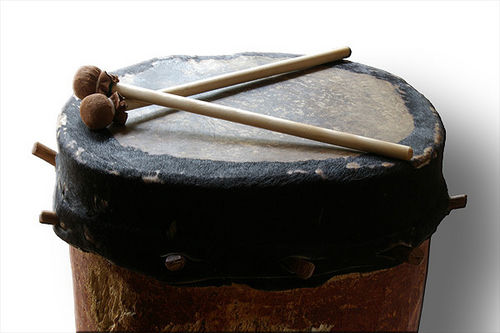 Typically, people gather to drum in drum "circles" with others from the surrounding community. The drum circle offers equality because there is no head or tail. It includes people of all ages. The main objective is to share rhythm and get in tune with each other and themselves. To form a group consciousness. To entrain and resonate. By entrainment, I mean that a new voice, a collective voice, emerges from the group as they drum together. - Mickey Hart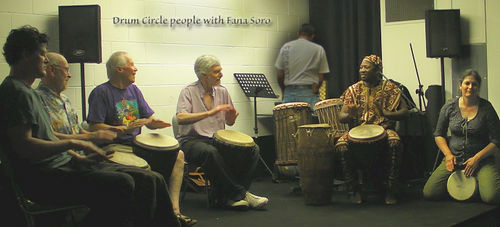 ABOVE: Some of our circle people play with Fana Soro at a music evening in 100 Mile House

The many facets of the drum circle experience:

"I come to drumming as therapy, because of the way it feels in my body; when I drum, or simply when I close my eyes and allow the drumming of others to wash over me."

"My eye-hand-mind coordination is at a place it has never been before. I listen to music in ways I never thought possible (as in I begin to understand how some of it fits together)."