British Columbia Travel Guide

The unofficial BC Travel & Tourism Guide

Sun-Oka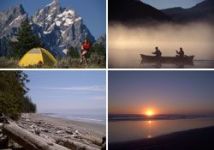 Located 3 km south of Summerland off Highway 97 this park is a popular day-use area for locals and tourists alike. 500m of beautiful sandy beaches and family-friendly activities make for a lot of family fun in the Okanagan.
Park size: 30 hectares
Contact Sun-Oka
Contact Name: Kaloya Contracting Ltd.
Phone: (250) 766-1835
Email:
kaloya2@telus.net
Website:
www.env.gov.bc.ca/bcparks/explore/parkpgs/sun_oka/

Just click on the following links for more information about nearby communities such as