Total listings: 2 Showing: 1-2
Page:

[1]

Christine Allan is a mixed media artist. She creates images from photographs she takes of her travels and her love of the Cowichan Valley. Commissions welcome.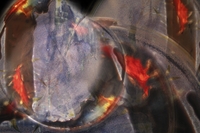 Brad is an internationally acclaimed digital artist known for his strikingly allusive and engaging pieces. Brad also provides expert art reproduction, graphic design, digital printing, workshops & private lessons.