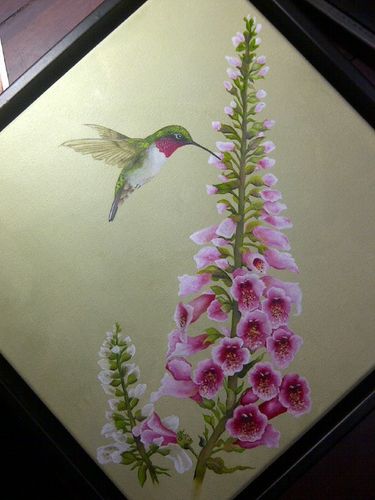 Let's Paint!
Ongoing Weekly Painting Classes
Instructor: Sharon March
Location: Colwood, B.C.
Daytime/Evenings by Appointment

Let's Paint! is the art studio you can have fun learning to paint with oils, acrylics, ink & oil, mixed mediums. Create paintings on canvas, murals on walls, faux finishes on furniture, & so much more! It's an encouraging, inspiring atmosphere, where you can feel comfortable growing as an artist & build wonderful friendships with other amazing painters along the way. Book your appointment today to come over for a visit to the studio & plan your first painting project with Sharon.

You can learn how to 're-purpose' furnishings for your home. 'Shabby Chic' is a wonderful way of breathing new life into aquired 'treasures' like used furniture. Find an old, brown, banged up coffee table & turn it into a beautful, turquoise & cream, antiqued, two toned conversation piece. It's a great way to save money & use your favorite colours!

Sharon March has painted hundreds & hundreds of designs. Many on surfaces like wood (varnished or unfinished), plastic, metal/tin (new or rusted), garden stones/rocks, fabric/clothing, canvas, driftwood, glass, candles, soap, paper mache, ceramics (unfinished bisque/glazed) terra cotta & card stock/watercolour paper. Also on unique surfaces like motorcylce helmets, mesh screen (screen door), mirror, murals on walls (inside & out), Sharon's fridge, porcelain, nail art, body painting & on shells. Maybe you've seen some of Sharon's paintings inside on the walls of a certain cafe in Metchosin :)

With over 25 years of painting experience, Sharon will guide you step by step through to the completion of your paintings. You will learn about prepping/sanding techniques, when do you/not have to seal your surface before painting, how to transfer/draw guidelines, brush cleaning/care, about varnishing/waxing painted surfaces & all of the fun painting in-between!

Classes are step by step, at your own pace, with a max. of 4 painters. Bring your own brushes & supplies, or book ahead to use my brushes & supplies for a palette fee. No experience needed. Hourly private & group classes available.

Please visit this link to view an album of painting students & their painting projects:
https://www.facebook.com/SharonMarchLetsPaint/photos/?tab=album&album_id=1208210002572921

Come over & Let's Paint!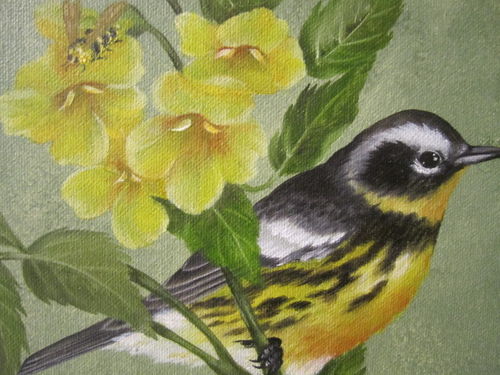 Learn to paint birds ...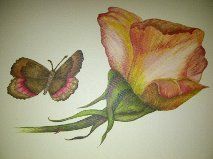 Florals ...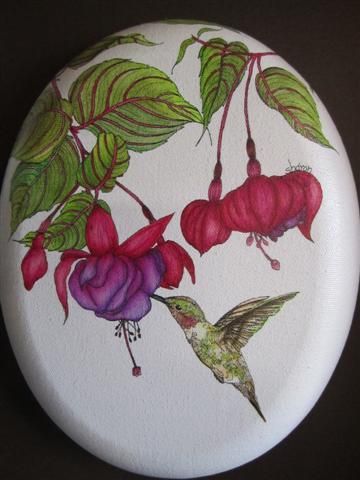 Ink & oil ...
Animals ...