This painting is from my series..Jamaica Memories. These paintings of figures within a landscape seek to interpret the atmosphere and magic of this Caribbean island. Title "Schoolgirls"
Acrylic
24"x24"
Title "Pon de Line" Jamaica series
Acrylic
24"x30"
Title "French Village
Acrylic
24"x30
Title "Blooming"
Mixed media - acrylic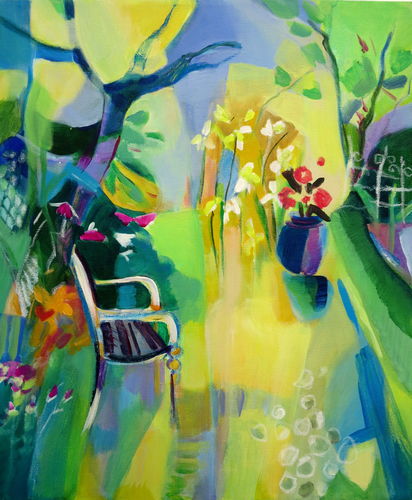 Title: My Garden.
Acrylic
16x20"