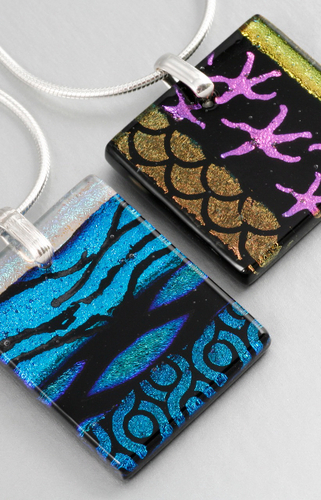 All Peggy's pendants are one-of-a-kind and have nickel-free sterling silver chains and bails.
She often uses nature inspired imagery such as her starfish designs
in the upper pendant above.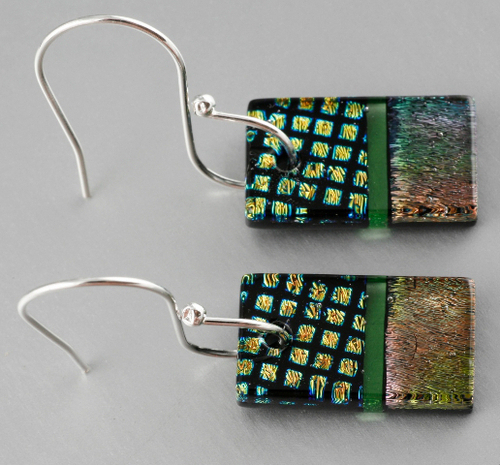 Peggy's earrings too are one-of-a-kind and sport ear-wires she has
made herself from, yes, nickel-free sterling silver.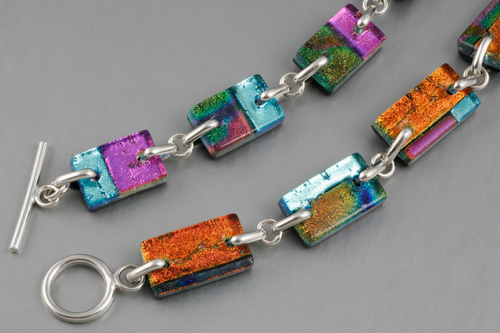 Besides pendants and earrings, Peggy also makes bracelets. These are her small
bracelets, made from dichroic glass using self-made, nickel-free
sterling silver findings to connect the pieces.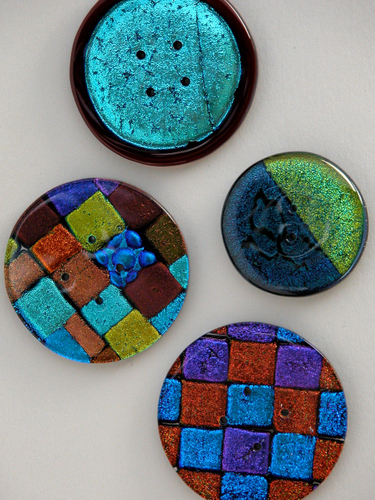 Sometimes Peggy makes buttons and lately she has started to make hair barrettes.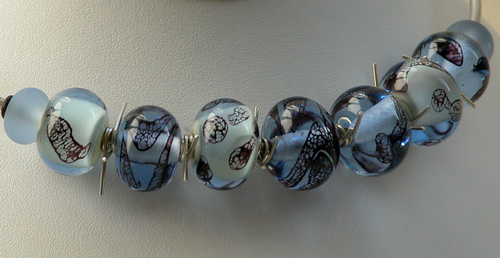 Peggy also makes glass beads and glass bead jewelry. Her glass beads are inspired by nature: Raptors, diatoms, clouds, lychen, insects, etc. the patterns and colours
of which she spends much time getting right.