Friday Apr 22, 2011 - Monday Apr 25, 2011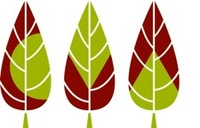 Friday April 22, 2011 - Monday, April 25, 10 - 5 daily
Discover the work of a new and unusual group of world-class artisans where the emphasis is on high quality fine craft.
The concept of craft employed, however, extends to practices not usually found in run-of-the-mill studio tours: the Cowichan Valley Artisans boast not only painters, potters, glass artisans and a wood turner, but, unusually,
two furniture makers, a restaurant focusing on zero-mile cuisine, a winery that proffers balsamic vinegars and a traditional barber offering straight razor shaves.
A stop at The Land Conservancy's Keating Farm or at the Somenos Marsh Wildlife Society's out-door educational marshland, provides a truly wonderful respite.
Studio tour brochures are available throughout the Cowichan Valley but always at Excellent Frameworks, 28 Station St., and at Experience Cycling, 482 Trans Canada Highway, in Duncan.
Participating Members:
Please click on the member name to get more information.
B



,

1
Mary Fox Pottery, Mary Fox


321-3rd Avenue, Ladysmith

3
KilnArt Glass Studio, Jo Ludwig


Box 9, Crofton

4
Peggy Brackett


Box 9, Crofton

6
Gelinas Carr Furniture


6259 Mina Drive, Duncan

7
Cathi Jefferson Pottery, Cathi Jefferson


5656 West Riverbottom Rd., Duncan

8
Heartwood Studio


5846 Curry Road (off Gibbins), Duncan

12
Harriet Hiemstra clayart design, Harriet Hiemstra


3375 Boyles Rd., Cobble Hill

12
Cobble Hill Pottery


3375 Boyles Rd, Cobble Hill
Click on Cowichan Valley Artisans Easter Weekend Studio Tour - Booklet to print this tour as a PDF file. (Adobe Acrobat reader is required to print this file)


Contact Info: