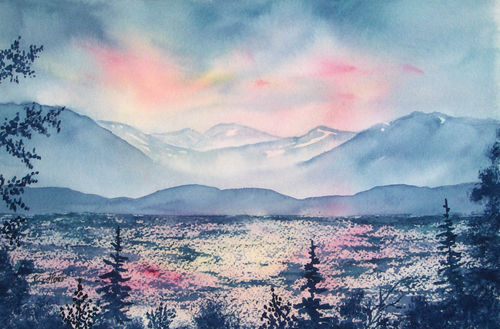 Evening Sun Glow - 11 x 14 framed watercolour
an original painting based on a photo of Garland Bay, BC

Art means something different to different people so I am glad that I am not wedded to one style or medium - I will try anything!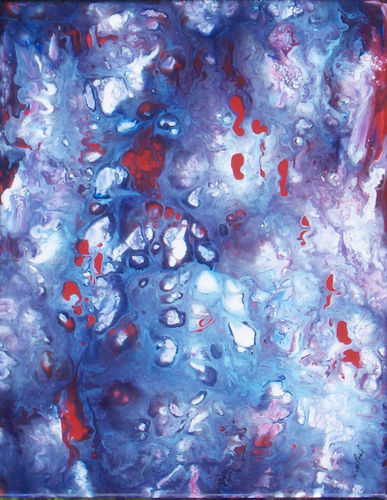 Red, White & Blue - 11 x 14 x 1 1/2 acrylic on canvas
an original abstract using fluid acrylics on gallery wrapped canvas.

From realistic to abstract, from serious to fun, I offer something for everyone. AND, if you have time you can have a mini lesson and paint your own picture.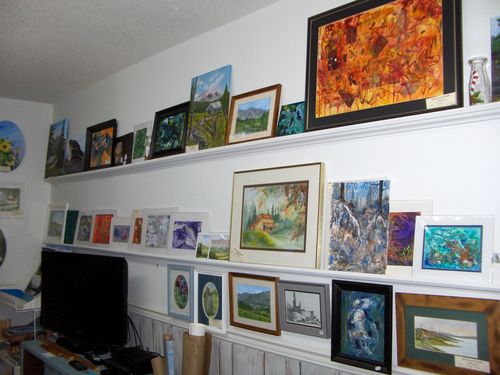 My home is my gallery and you will find art in almost every room. I often have a couple of pieces on the go at the same time so visitors have the chance to see works-in-progress as well as a large number of finished paintings. From abstracts to realism, from large to small, there is something for most tastes and pocket books. By using 'Square' we are able to accept most major credit cards and, of course, cash is always welcome too!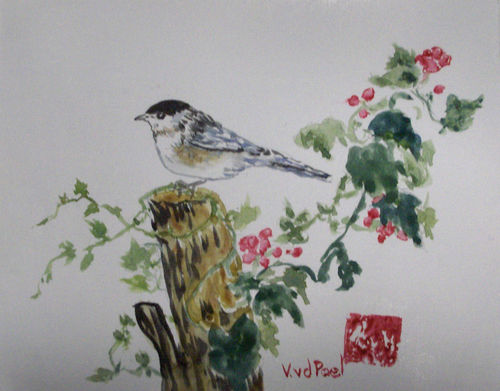 Chickadee & Ivy - 6 x 7 watercolor on rice paper.

I think that artists need to continually learn new things. This helps keep their art fresh and their minds alive. This year I studied Oriental Brush painting and used a "30 paintings in 30 days" challenge to keep myself focused.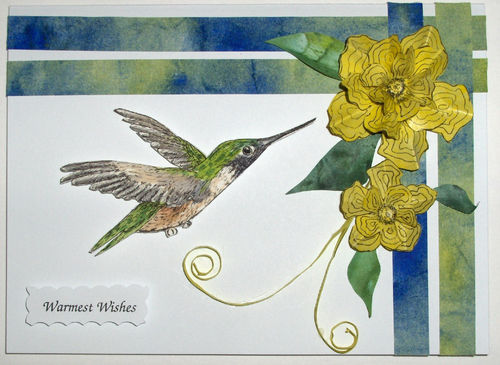 A hand-made card with a pen & ink and watercolor drawing featuring flowers and quilling made with my own painted papers.

I learn from workshops, classes, books and trial and error. I often make up my own way of doing things instead of buying expensive products. Often this makes things take longer but what I make is unique and besides, I have a lot of fun