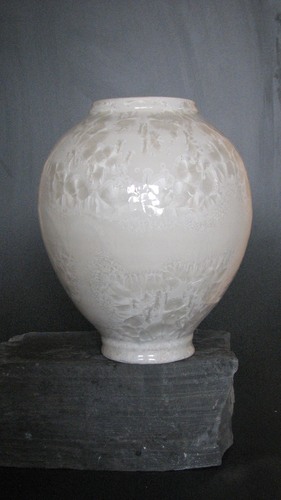 Trezlie uses porcelain clay on the potters wheel to create her forms. Handles and finials are added during the leather hard stage. The pieces are put under plastic to dry slowly and the final stages of trimming are done when the clay is bone dry. She learned the traditional trimming tech-niques in Jingdezhen, China during her two month residency there and prefers this method above the western ways of working. The pot is put upside down on a form so the lip does not crack from the pressure created and using traditional tools the excess porcelain is carved down while the wheel is spinning. Attention to the line of the form can be concentrated on when using this technique as well as the added benefit of having thin, translucent sides. The work is then sponged off to remove the tiny particles of clay dust and glazing is done with a spray gun and compressor.
One of the decorative processes that Trezlie uses is called shellac resist. Orange flake shellac is applied to the bone dry work and the areas that are untouched are sponged down creating another dimension to the form. Grolleg kaolin porcelains such as those imported from Australia are best using this technique as the clay is as white as can be and it has the properties to handle be-ing wet again.
Depending on the temperature of the clay, the aesthet-ics she wants to create, different firing temperatures are used. The work is left in the kiln for a day to cool slowly. Once out, lustre or precious metals are applied on some pieces and the work is fired again to a lower temperature. The pieces are then sanded for a smooth footring and inspected for blemishes.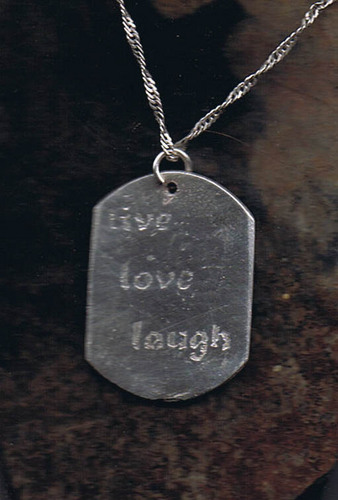 Precious Metal Clay
PMC, is an exciting material developed and patented in the 1990s by Mitsubishi Materials of Japan. Micro-scopic particles of silver are mixed with a moist binder to create a material that has the feel and working properties of modeling clay. Using simple tools, objects are easily given shape, texture, and character. After air-drying, the objects are heated to temperatures approaching the melting point of the metal, where the particles fuse together to make a dense, fully metallic object. Fired PMC work can be polished, soldered, enameled, and enjoyed like any other silver item. PMC is available in three different ver-sions of silver and in a 22k gold alloy
ASK ME ABOUT WORKSHOPS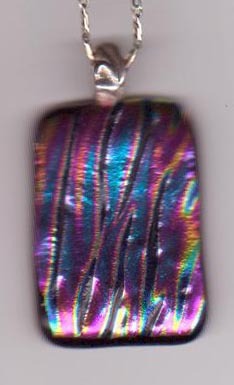 Dichroic Glass Jewelery
Dichroic glass is glass containing multiple micro-layers of metal ox-ides which give the glass dichroic optical properties. The invention of dichroic glass is often erroneously attributed to NASA and its con-tractors