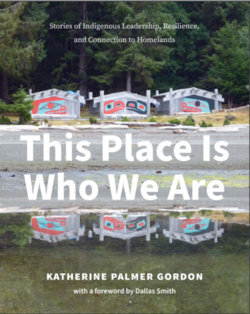 Katherine Palmer Gordon has been writing for publications in Canada and New Zealand since 1995. Born Katherine Palmer in England in 1963, with her much-travelled French/Scottish family she eventually settled in New Zealand. She now divides her time between her long-term home on Gabriola Island, British Columbia, and New Zealand, to which she frequently travels for work and to spend time with family and friends.

Katherine writes about people, culture, politics and the contemporary issues that face society, both the serious and the lighthearted. She has covered some of the most beautiful regions of the planet, the fascinating people who live around us and what they do, and environmental, cultural, and business-related issues, and gained National Magazine Award recognition for her work in Canadian Geographic and BC Business magazines. She has also been a contributor to the Globe and Mail, Te Karaka, Kia Ora Magazine, Focus Magazine, Boulevard and British Columbia magazine, among others. Read some of her articles here:

First Nations Holding the Wall: http://www.focusonline.ca/?q=node/682

Truth and Irreconciliation? http://focusonline.ca/?q=node/628

Other Focus Magazine stories: https://www.focusonvictoria.ca/profile/413-katherine-palmer-gordon/content/

Profile of Shelagh Rogers: http://issuu.com/boulevardlifestylesinc/docs/sept_oct_2009

No Reservations: The Tsawwassen Treaty: http://www.canadiangeographic.ca/magazine/apr08/feature_tsawwassen.asp


With nearly four decades' experience as a contracts lawyer and First Peoples' land and rights negotiator and facilitator, both in New Zealand and British Columbia, Katherine also writes about the complex and human side of Indigenous issues in Canada and New Zealand and related cultural matters. She is a former director of the First Peoples' Cultural Foundation, an organization dedicated to raising awareness and funds for language revitalization. Katherine is also a former director of The Gabriola Arts Council, the Writers' Union of Canada, and Access Copyright, the Canadian collective licensing body, and is currently on the board of Copyright Licensing NZ. She also Chairs the Writers' Union of Canada's Grievance Liaison Committee.

As well as being the author of five books under the name Katherine Gordon, she has published three books as Katherine Palmer Gordon. Her 8th book, This Place is Who We Are, will be published by Harbour in May 2023. She has contributed essays to Nobody's Mother: Life Without Kids (Touchwood, 2006), also shortlisted for the 2007 BC book prizes, and to a 2008 collection, Imagining BC: Land, Memory and Place (Anvil Press) essays by BC authors about their sense of connection to a part of the province, as well as In This Together (Brindle & Glass, 2016) and Love of The Salish Sea Islands (MotherTongue, 2019).

Maps, Mountains & Mosquitoes,a history of the 100-year-old McElhanney Group (http://www.mcelhanney.com/100years/), won the silver medal for best corporate history in the international 2011 Axiom Business Book Awards presented in New York. Maps, Mountains and Mosquitoes is the story of a Western Canadian engineering and surveying company that started business as a tiny one-man office in Vancouver in 1910 and whose employees have worked all over the world, including post-war Cambodia and in the clean-up efforts after the Boxing Day Tsunami. Available on Amazon: http://www.amazon.ca/Maps-Mountains-Mosquitoes-McElhanney-1910-2010/dp/0981255612.

Her second commissioned corporate history, Strong Foundations: The Klohn Crippen Berger Story, won the Axiom bronze medal in 2021.

Katherine's fourth Book, The Garden That You Are, (originally published by Sono Nis Press - now out of print) hit the bookshelves in December 2007 and immediately started flying off them again. It spent five months on The BC Bestseller list in 2008 and hit the list yet again in April 2009. It was featured on Sounds Like Canada on CBC Radio on Monday May 19 2008 (to listen, go to http://www.cbc.ca/soundslikecanada/podcast.html). It was also featured in Harrowsmith's 2009 Almanac.

TGTYA is a beautiful book crammed with colour photographs that complement the stories of eight gardeners talking about their lives and their gardens. TGTYA explores the culture of gardeners everywhere - how their lives, ethnic backgrounds, families and relationships, spirituality and practical experiences influence their gardens, and vice versa.

We Are Born With the Songs Inside Us(https://harbourpublishing.com/collections/katherine-palmer-gordon/products/9781550176186) explores the connections between culture and self through the stories of young Aboriginal Canadians who discuss their lives as British Columbians of First Nations heritage was released in September 2013 by Harbour Publishing, BC: http://www.harbourpublishing.com/title/BornwiththeSongsInsideUs.

Read reviews here:
http://www.vancouversun.com/sports/Inspirational+First+Nations+people+sing+their+songs/9287127/story.html

http://focusonline.ca/?q=node/602

http://www.soundernews.com/lifestyle/we-are-born-with-the-songs-inside-us-a-celebration-of-hope-and-aspirations.html

http://www.pentictonwesternnews.com/entertainment/231936861.html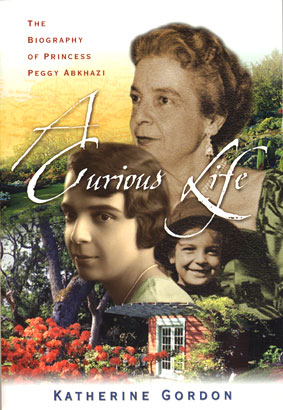 Katherine's first book, A Curious Life: The Biography of Princess Peggy Abkhazi was published by Sono Nis Press in November 2001 and has been reprinted three times to date.

It is the remarkable story of Princess Peggy Abkhazi who, when she died in 1994 in her adopted home town of Victoria, British Columbia, left behind a life of privilege. Reigning with her royal Georgian husband over the internationally acclaimed Abkhazi garden, she had come far from her orphanhood in the industrial slums of Lancaster, England.

Peggy's tumultuous 92 years intersected watershed events and locations of the 20th century. She lived on the English Channel in the First World War, studied music in Paris in the bohemian twenties, and led a socialite's life in Shanghai during its racy thirties heyday. Most significantly, she was kept a prisoner in Japanese-occupied Shanghai for more than two years of the Second World War - an experience she took great risks to document in a clandestine journal. Despite many suitors, she remained unmarried for much of her life, acting as companion and caregiver to her adoptive mother.

Peggy Abkhazi not only overcame adversity but turned it to her advantage, embracing life with humour and grace at every turn. A Curious Life tells the story of this strong, charismatic woman, from England to China to Canada; from pauper to prisoner to princess.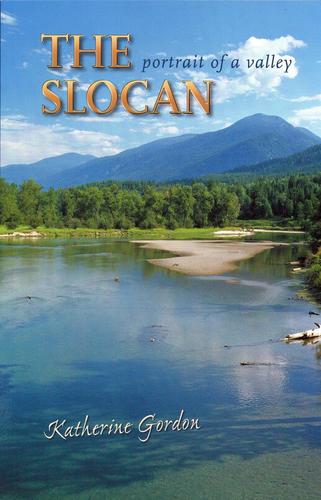 The Slocan: Portrait of a Valley, a contemporary popular history of the Slocan valley in the west Kootenays, was originally released by Sono Nis Press on June 20, 2004 (now out of print) . It has spent more than five months on the BC Bestseller list, was shortlisted for the 2005 Hubert Evans non-fiction prize in the BC Book Prizes, and received an honourable mention in the 2005 BC Historical Federation's awards for historical writing.
Gordon's next book, Made to Measure: A history of land surveying in British Columbia (originally published by Sono Nis Press; now reprinted by Katherine Palmer Gordon, December 2022) was released in April 2006. Made to Measure won the Roderick Haig-Brown prize in the 2007 BC Book Prizes.
Made to Measure tells the story of BC through the eyes of the land surveyors who explored and reported on the province from the 1850s onwards. Adventures, science, nature, and culture: all aspects of BC's landscape are fundamentally linked to land surveying. This book, which covers contemporary provincial history right up to 2006, as well as the older history, tells the stories in a way that Times Colonist writer Diane Dakers describes as a "real page turner."
Contact me if you would like to purchase a reprint.